Why buy a Mercedes-Benz vehicle?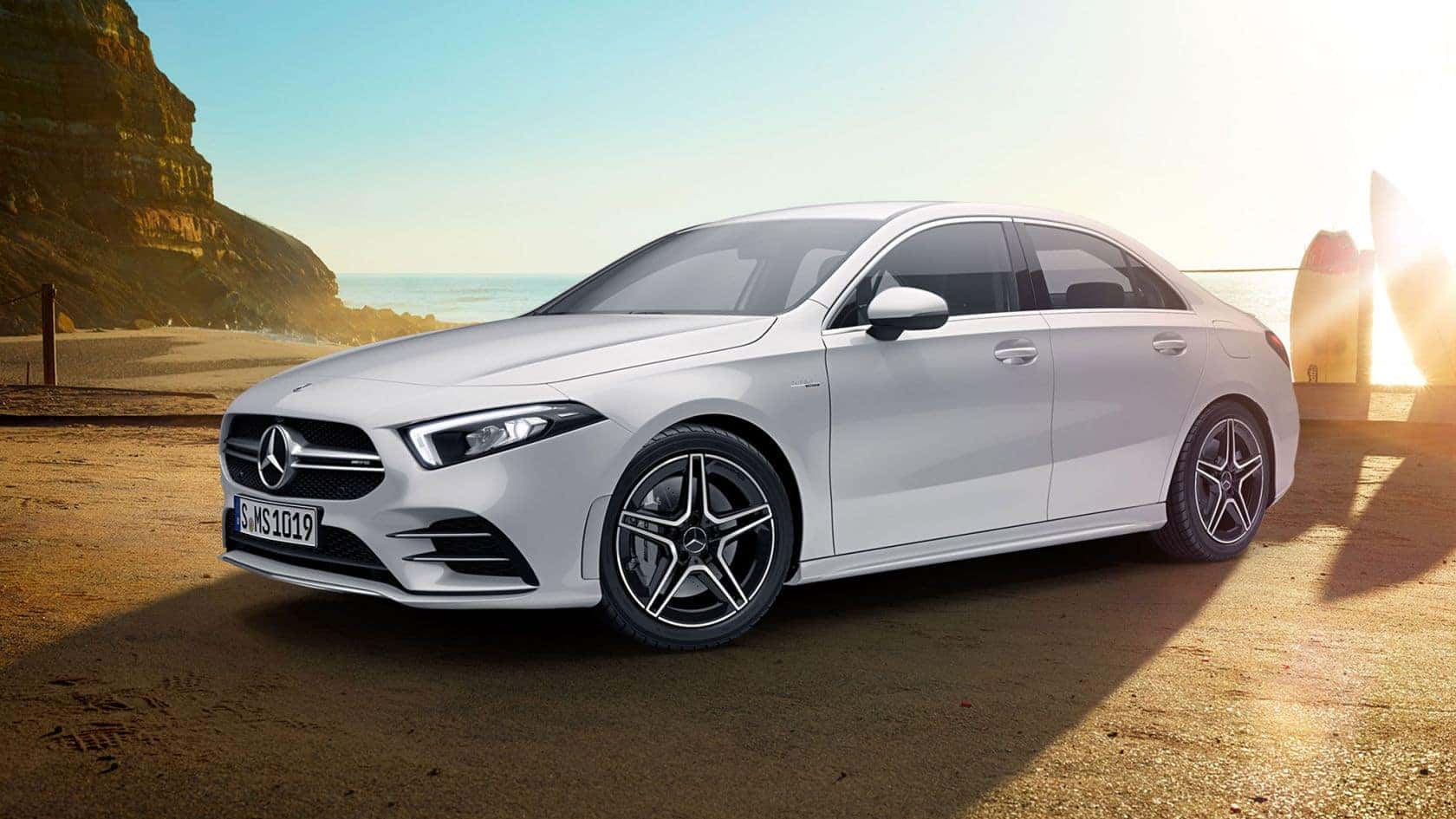 Why buy a Mercedes-Benz vehicle?
If you are in the market for a luxury automobile then Mercedes-Benz has probably found its way onto your short list of brands to consider. A Mercedes-Benz vehicle can provide you with style, performance, and luxury, all wrapped up into one total package. At Mercedes-Benz Kitchener-Waterloo, we have a very large selection of new and certified pre-owned Mercedes-Benz vehicles to choose from. However, if you are considering the purchase of a Mercedes-Benz vehicle, how do you decide which variant is the best option for you? It is for this reason that our dealership encourages or customers to schedule a test drive at our Mercedes-Benz Kitchener-Waterloo dealership. In this blog, we talk about some of the reasons why you should consider buying a Mercedes-Benz vehicle as your next daily driver! 
Click here to begin browsing through our inventory of vehicles at Mercedes-Benz Kitchener-Waterloo.
A Mercedes-Benz will provide you with world-class performance 
Mercedes-Benz performance means more than horsepower, torque and top speed. They design and engineer their vehicles for the entire driving experience. It's nice to know that your car can go from 0 to 60 in 4 seconds but if the seat is uncomfortable, the steering is not responsive, you can't see out the rear window or your gas bill is higher than your car payment, your car is not a performer. With a Mercedes-Benz vehicle from Mercedes-Benz Kitchener-Waterloo, you'll have the on-demand power, but in addition you'll experience the ultimate in performance out of the systems that deliver excellence in ride, handling, comfort, fuel economy, safety and even entertainment. 
You will experience high-class luxury in a Mercedes-Benz vehicle
From the moment you slide into the driver's seat of any Mercedes-Benz your first impression will be an incredible sense of luxury. The comfort, the premium upholstery, the plush carpeting, polished wood trim, sleek styling, LED mood lighting, an awesome array of information and entertainment options; even the scent signals that this vehicle is special. If you demand the finer things in life, then your next daily driver should be a Mercedes-Benz vehicle! 
Experience the highest quality safety features in a Mercedes-Benz vehicle 
Mercedes-Benz takes a holistic approach to safety taking into consideration not just the survival of the vehicle, but ergonomics, driver behaviour, situational awareness and the driving environment. Utilizing infrared cameras, lasers, stereoscopic cameras, radar and powerful mechanical controlling computer programs, Mercedes-Benz has created a line of luxury automobiles that provides you and your passengers the ultimate in automotive safety.
Why buy a Mercedes-Benz from Pfaff?
The Pfaff difference is all about selling you a car the way you want to buy it. We're no longer operating with old-school sales tactics where different customers get different deals.
With upfront pricing, you won't have to negotiate. We won't add any additional fees to your deal. If you have a vehicle to trade, we will give you a written offer with no obligation to buy any of ours. And you can't buy the wrong car with our return and exchange policy.
Visit us today to experience the Pfaff difference.
You can't really go wrong when you choose to purchase a Mercedes-Benz vehicle. If you are looking for more reasons on why you should buy a Mercedes-Benz, then we encourage you to schedule a test drive on our website, or pay us a visit at our Mercedes-Benz Kitchener-Waterloo dealership. Click here to find our contact information, schedule a test drive, or to speak with a representative.