Why buy a 2020 Mercedes-Benz E-Class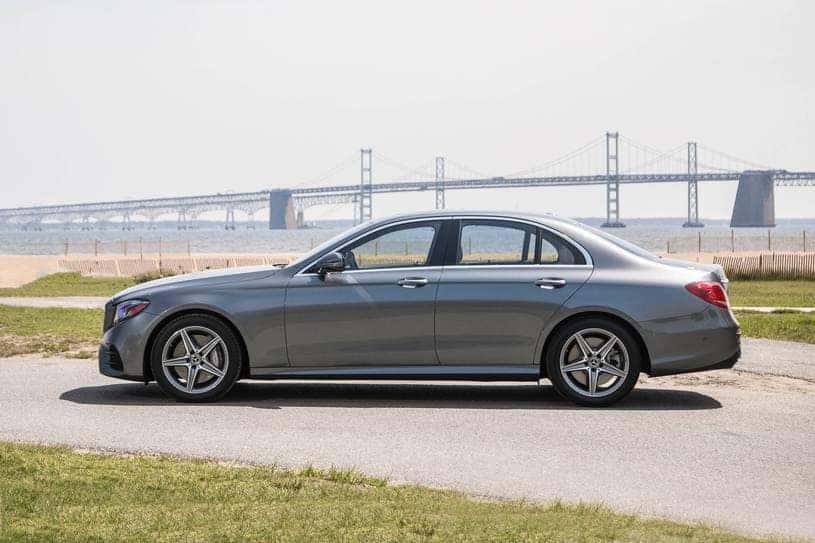 Why buy a 2020 Mercedes-Benz E-Class
The 2020 Mercedes-Benz E-Class is among the most elegant luxury sedans in the midsize segment. Its lavish interior treats everyone to a plush ride. Although the E-Class is built to offer top-notch luxury, it still offers an exciting level of performance. Well-engineered safety technologies give you more reason to choose the new E-Class as your next family car. If you are wondering why you should buy a 2020 Mercedes-Benz E-Class, then you have come to the right place at Mercedes-Benz Kitchener-Waterloo. There are many reasons why you should consider a brand new Mercedes-Benz E-Class. In this blog, we share some information about the Mercedes-Benz E-Class. 
Click here to browse through our inventory at Mercedes-Benz Kitchener-Waterloo.
A very smooth ride 
If you're the type of person who does a great deal of traveling, the new 2020 Mercedes-Benz E-Class may prove to be the perfect long-distance cruiser. This car has one of the softest rides in the business. Even when traveling on rough highways, you can expect the new E-Class to deliver a smooth performance. To experience an even more impressive ride, opt for the four-corner air suspension. You'll rarely feel any severe bumps in the road. 
Experience tight steering and handling 
Although the 2020 Mercedes-Benz E-Class puts a major priority on comfort, it's still a very enjoyable car to drive. After being behind the wheel of the new E-Class for some time, most people are amazed by its balanced driving dynamics. Handling is excellent for a luxury car. Even when making quick movements, the E-Class feels remarkably stable. Activating the sedan's Sport+ mode gives you a stronger connection to the road. This sedan is a great alternative to a serious sports car.
AMG models offer more power 
Drivers who demand more performance should sample the AMG versions of the E Class. While the AMG E 53's turbocharged V6 engine develops 429 horsepower, the more potent AMG E 63 features a turbocharged V8 engine with 603 horsepower. Both of these models offer blindingly quick acceleration. They also benefit from a specially tuned transmission, which helps you to move out in a hurry. Meanwhile, handling is aided by an exclusive AMG sports suspension.
A unique style that never gets old 
While the 2020 Mercedes-Benz E-Class may not be the boldest-looking car in the segment, many drivers appreciate its refined exterior styling. Even 10 years from now, the E-Class will still be attractive. This car also has some distinctive styling cues, including a bold Mercedes-Benz grille and handsome LED headlights. If you desire a meaner look, go for one of the available AMG-line appearance packages. They bring sportier body styling and upgraded performance wheels.
Get high-class comfort 
The E Class is specifically designed to offer unadulterated luxury. Every passenger can look forward to experiencing the first-rate comfort. Even tall people will have a good amount of legroom when sitting in the rear. Meanwhile, drivers will love the steering wheel's adjustability. It's easy to obtain a relaxation driving position in the new E Class. While the standard seats are great, there are some nice upgrades available. Sporty driving is made more rewarding with the optional active side bolsters. 
If you are still wondering why you should buy a 2020 Mercedes-Benz E-Class, then we encourage you to schedule a test drive on our Mercedes-Benz Kitchener-Waterloo website today. Click here to learn about the Pfaff Difference.
Click here to find our contact information, schedule a test drive, or to speak with a representative.