Why Buy A 2018 Mercedes-Benz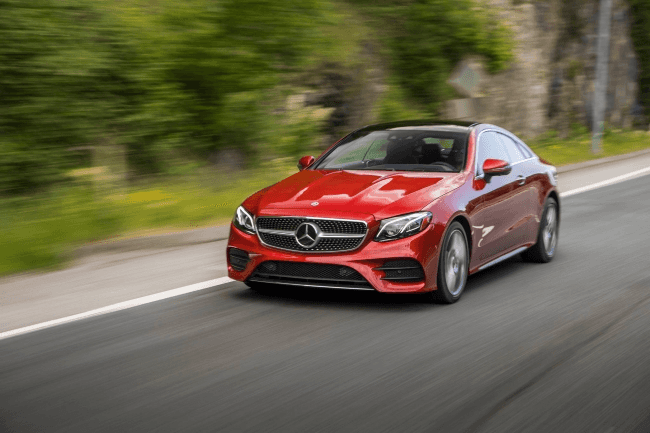 Why Buy A 2018 Mercedes-Benz
With the 2019 car models already rolled into dealerships, and 2020 designs showcasing across car shows, now is the time to purchase a 2018 Mercedes-Benz vehicle. At Mercedes-Benz Kitchener-Waterloo, our dealership currently has great deals on last year's model lineup to provide the local community with quality cars for less. Are you in the market for a beautiful car at a great price? If so, then read on to learn more about what our dealership can offer you.
Model Design Choice
One advantage of buying from the previous year's model lineup is the choice of design. Car brands update their models during specific generations to bring new and modern designs to the forefront of the industry. If you are interested in purchasing a new car, but you do not like what the latest models have done with their particular designs, you can obtain the previous generation for less, while still getting the car of your dreams. For further savings, deals on last year's models are typically cheaper when a redesign has been introduced.
Tried And Tested
Another benefit of buying a 2018 model over that of a 2019 trim, is the fact that the car has already been well tested. By looking at a car that has already been on the market for a year, you gain access to the thoughts of other drivers before purchasing, providing you with extra insight garnered from car reviews, vehicle recalls, and consumer reports.
New Or Used Options
If you would like to buy new, you can save with our great end-of-year deals, Manufacturer Specials, and Demo Offers currently available at our dealership, or choose to purchase a used 2018 Mercedes-Benz. Our facility boasts a collection of Certified Pre-Owned vehicles to offer you high-quality used cars that can provide you with as much reliability and performance as the new models.
For a complete understanding of the 2018 Mercedes-Benz options currently available to you at our dealership, a visit to Mercedes-Benz Kitchener-Waterloo is all that is needed.
To learn more about the great offers on last year's high-end lineup, continue to browse our website at your leisure, or contact us online for more details. Please click here to find our contact information, and send us a message with your inquiry, give us a phone call, or visit us in person at 125 Centennial Road, in the Kitchener area, to test drive a 2018 model today.