Why Buy A 2018 Mercedes-Benz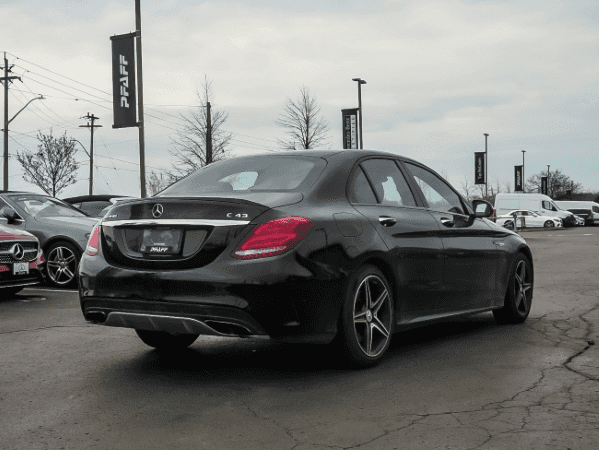 Why Buy A 2018 Mercedes-Benz
With 2019 almost at the halfway mark, and 2020 models scheduled to hit the automotive market in the near future, now is the opportune time to browse previous years models to achieve a deal you can be satisfied with. So why buy a 2018 Mercedes-Benz model from us here at Mercedes-Benz Kitchener-Waterloo? Continue below to learn the advantages of purchasing a 2018 vehicle trim at our dealership this summer season.
Within Your Budget
Depending on the time of year you go shopping, and the release dates of the models you are interested in buying, if all lines up, then you can secure yourself a stellar deal on your favoured Mercedes-Benz trim, like right now! Typically when the latest model is released, then the previous models see a reduction in price. This is especially true when a significant design change has taken place between model years. You can choose to buy a 2018 model brand new, or even a used model of the same year, to obtain even further savings.
DEMO Vehicles
Many of our 2018 models come from our demo lineup, meaning they have been gently used by our dealership in the past year, but they have never been sold and are in like-new condition. We are currently offering deals on last year's demo models, as they are an excellent choice for someone who wants a new model vehicle, without the steep depreciation attached.
The Reviews Are Out
When a car has been on the market for a year or two, enough time has passed that there are probably hundreds, if not thousands, of reviews of the model in question. If you like to browse reviews and understand what the popular opinion is of the product you are looking to purchase, taking into account all aspects of the market vehicle, then waiting to buy an older model is sure to net you more than enough reviews to take into consideration.
Contact Us
With great deals currently on offer, especially when it comes to our high-quality demo models, why not buy a 2018 Mercedes-Benz? Stop by Mercedes-Benz Kitchener-Waterloo and test drive your favoured model from last year, today! We are conveniently located at 125 Centennial Road in Kitchener and are eagerly awaiting your arrival.
Please feel free to continue to browse our website at your leisure, or click here to find our contact information online, and fill out our contact form for further assistance, or schedule a test drive today.