Where To Service My Mercedes-Benz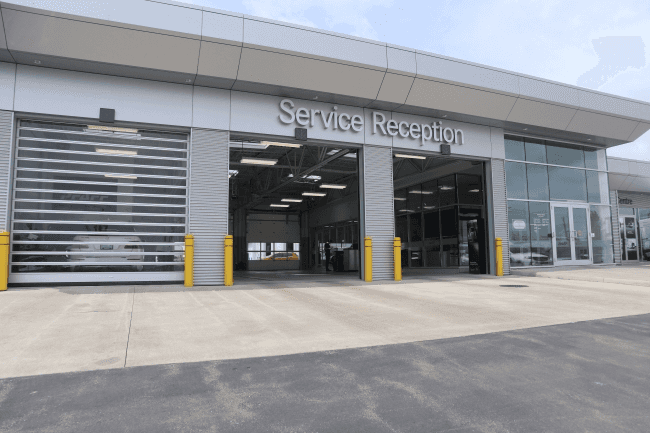 Where To Service My Mercedes-Benz
Whether you're an owner of a new Mercedes-Benz vehicle or one of the brand's Certified Pre-Owned models, you want to ensure that your automobile is acquiring the attentive maintenance care it needs to provide you with peak performance with every drive. Therefore, if you live in the Kitchener, or Waterloo area, and are wondering where to service your Mercedes-Benz, consider using our world-class service department and highly skilled technical team here at Mercedes-Benz Kitchener-Waterloo, our locally situated facility. To learn more about our services, please stay tuned below.
Genuine Wheels And Approved Tires
A Mercedes-Benz's wheels play a critical role in the smooth driving and expert handling that these high-quality cars are known to deliver. This elite brand uses an extensive development and testing program to ensure a high-performance output with every product. If your model is in need of new wheels, our dealership offers brand approved wheels possessing stringent specifications that are sure to keep your vehicle's handling and performance at the high level you are so used to enjoying.
Maintenance Services
Our qualified, factory-trained technicians have the knowledge and experience to facilitate all kinds of maintenance and small repairs on your prized Mercedes-Benz model. Our technical team will inspect your vehicle when you bring it in for an oil change, checking engine compartment, interior, exterior, underside, wheels, brakes and trunk- all part of the service!
Prepaid Packages
Prepaid maintenance packages can be bought at our dealership, whether attached to your new or used car purchase, or on their own. These packages offer ongoing savings for their duration, compared to the pay-as-you-go method, at factory scheduled maintenance intervals. Our service department possesses all of the cutting-edge diagnostic tools, and Mercedes-Benz Genuine Parts to perform high-quality services and repairs at the high standard you have come to know and love from this elite brand.
Schedule Today
Contact us at Mercedes-Benz Kitchener-Waterloo online or by phone to learn more about scheduling professional maintenance service for your Mercedes-Benz model this summer season. Local residents can easily find us at 125 Centennial Road in Kitchener, so stop by this July to have all of your maintenance needs or small repairs covered.
Please feel free to continue to browse our website at your leisure, or click here to find our contact information online, and fill out our contact form to learn more about our prepaid maintenance packages and full details on our service department today.