Where to get a Mercedes-Benz Cargo Van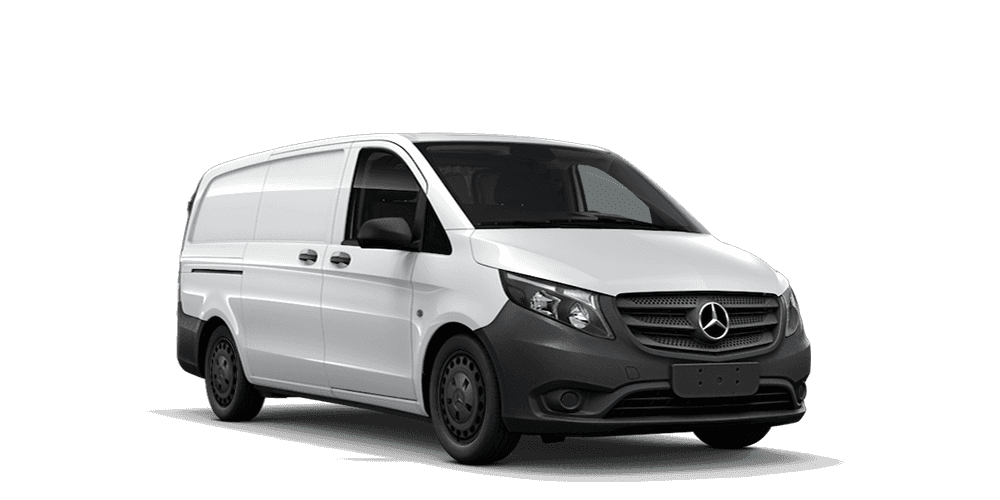 Where to get a Mercedes-Benz Cargo Van
Looking at the 2019 Mercedes-Benz Cargo van, you might not think that this van is terribly up-to-date. It does have an outer appearance that speaks to an era gone by when vans were a bit bulkier. But you should not judge a book by its cover. The new cargo van is all about functionality and utility, the two things you should want from a work van. A Mercedes-Benz cargo van can be found at our Mercedes-Benz Kitchener-Waterloo dealership! However, the question remains, why would you want to drive one of these utility vans? In this blog by Mercedes-Benz Kitchener-Waterloo, we take a look at some features of the Mercedes-Benz cargo van!
Click here to set up a test drive in a Mercedes-Benz cargo van at our dealership!
A massive cargo area…
The 2019 Mercedes-Benz Cargo van easily bests its competition by offering a generous amount of cargo space. On the regular wheelbase, you get 186 cubic feet, but on the extended wheelbase, you get a whopping 199 cubic feet of cargo space. The cargo area is also pretty versatile with its tie-downs, LED lighting, and partitions. You can also choose between rear cargo doors that open out 270 degrees or a rear liftgate for easy access to the cargo area.
Best-in-class towing capacity…
The Mercedes-Benz cargo van also tops the competition in terms of its towing capacity. This van is able to easily tow up to 5,000 pounds. No other van in this class is able to even come close to this number, so if it is towing you need, the cargo van can definitely get the job done. The van is pre-wired for the use of a trailer, and an aftermarket trailer hitch is optional.
Powerful acceleration…
Most vans in this segment cannot get from 0 to 60 in under 8 seconds, but the 2019 Mercedes-Benz cargo van makes it there in just 7.9 seconds. This is thanks to the smart pairing of a quick-to-respond 2.0-L turbo-charged 4-cylinder engine and a 7-speed automatic transmission with Eco, Comfort, and Manual shift modes. The transmission shows no lag while shifting between any of the gears.
Very easy to use controls…
Want a no-nonsense work van? The 2019 Mercedes-Benz cargo van is it. While it does have a good amount of features included in it, the controls for them are all straightforward and laid out intuitively throughout the cabin and on the touchscreen display. There is little guesswork involved in which control does what, so your learning curve will be nice and short. Even non-tech-savvy drivers will feel at home in this user-friendly van.
If you are in the market for a new work van, then the Mercedes-Benz cargo van is the vehicle for you! Browse through our inventory on our website to find your next cargo van. Click here to find our contact information, schedule a test drive, or to speak with a representative.