Where To Buy Mercedes-Benz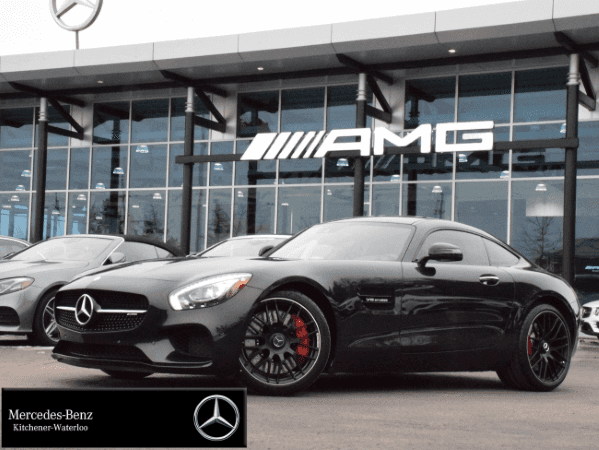 Where To Buy Mercedes-Benz
Are you looking to purchase a high-end vehicle that offers class, luxury, and performance, with the financing options to match? If you are wondering where to buy a Mercedes-Benz this spring season, then a visit to our dealership at Mercedes-Benz Kitchener-Waterloo is all that is needed! To learn more about our quality lineup and extensive services on offer at our facility, please continue to read through this article before giving us a call to book a test drive today!
Quality Inventory
From the A-Class to the S-Class, and the GLA to the GLS, and every Mercedes-Benz model and AMG variant in between, we here at the Mercedes-Benz Kitchener-Waterloo Dealership have it all! Our inventory is stocked with the latest trims from the brand's 2019 lineup, offering high-quality luxury cars, elegant and capable SUVs, and ridiculously fast sports models for your driving pleasure. We even boast a collection of used and pre-owned vehicles for those looking to obtain the brand's high quality, at a great price.
Best Fleet Vehicles
Our dealership not only offers some of the best cars on the market today, but we provide reliable vans for commercial use too! We have a winning lineup of commercial vehicles that have won awards for the best fleet value in Canada. The Mercedes-Benz Sprinter vans provide superior fuel efficiency, longest maintenance intervals, and unmatched retained value for businesses across the country! So if you are in the market for durable and high-quality vehicles to outfit your fleet, then a visit to our dealership is all you need!
Financing Services
On top of our extensive inventory of high-end cars and commercial vehicles, we have the quality services to match. Our Financing Office has excellent options for all kinds of budgets, as our expert financiers will work with you to design a plan, ranging from 0 to 60 month, that will see you owning your new vehicle by the completion of the agreed upon term.
There is no need to wonder where you should buy a Mercedes-Benz from anymore, as our dealership is ready and waiting to help you find your perfect vehicle today. Stop by Mercedes-Benz Kitchener-Waterloo this spring season to obtain an expertly engineered Mercedes-Benz and a customized financing plan!
For information about our extensive inventory or financing options, please click here to find our contact information, and send us a message with your inquiry, give us a phone call, or stop by our facility at 125 Centennial Road, in Kitchener to test drive a vehicle today.