Where can I find a new Mercedes-Benz E-Class Coupe?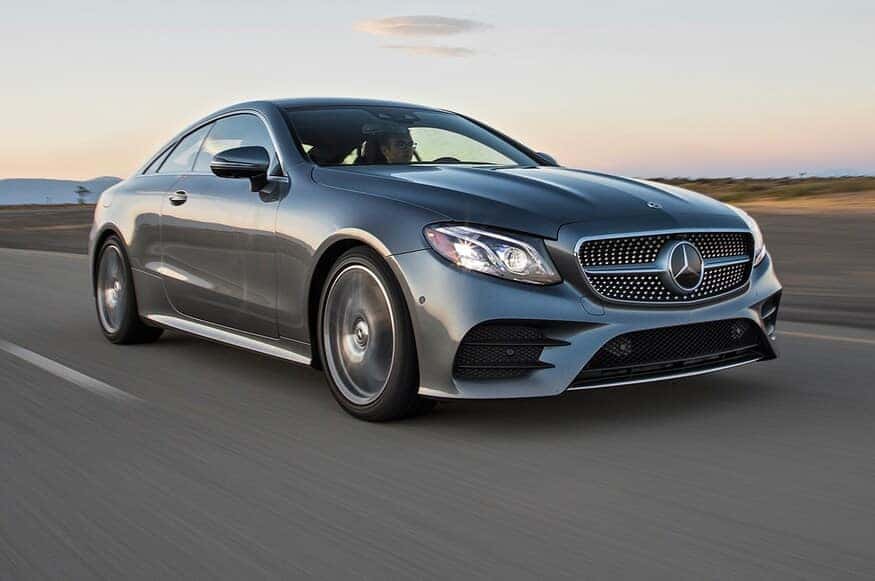 Where can I find a new Mercedes-Benz E-Class Coupe?
To locate a place where you can find a new Mercedes-Benz E-Class Coupe, simply come visit us at Mercedes-Benz Kitchener-Waterloo. Our dealership is home to a very large selection of new and certified pre-owned Mercedes-Benz vehicles that could be the right fit for you. The E-Class Coupe is a tradition that never stops leaping ahead. The art of driving is elevated with a fresh new style. While the state of the art is advanced with intuitive new technology. In this article, we share some information about a few features of the 2021 Mercedes-Benz E-Class Coupe for your research. 
Click here to browse through our selection of Mercedes-Benz vehicles at Mercedes-Benz Kitchener-Waterloo. 
A vehicle full of innovation 
More than seductive, it's responsive like never before. You can talk to it, and it acts. It can learn from you and other cars. And it can look out for you while everyone admires its looks. The intuitive touch controls of the Mercedes-Benz User Experience (MBUX) put countless features at your fingertips. Dual 12.3-inch displays include a central touchscreen. Apple CarPlay™, Android Auto, and wireless charging are standard. On the go, and available dashcam can watch the road, so you can download what it witnesses. When you arrive, you can park your car hands-free. Bumped while parked? Your E-Class can send you a message.
Great performance 
The passion of a pillarless coupe is best enjoyed wide-open. An electrified, and electrifying, new engine brings its agile moves to life and thrusts a performance legacy into the future. The lowered multilink suspension's Agility Control firms up to conquer corners stay tame on the highway. Optional adaptive, multimode AIR BODY CONTROL turns pressurized air into poised handling and a polished ride. The beloved inline-6 rushes toward tomorrow with 362 turbocharged horses. It's also beltless and electrified via EQ Boost, modern tech that adds gas-free torque.
Brilliantly designed 
Retract its four power windows to reveal the open beauty and hidden strength of E-Class engineering. The only pillarless coupe in its class combines scenic vistas with legendary solidity. A power Panorama roof, 64-colour cabin lighting, and heated front seats are sensual, sensible, and standard. Options from massaging front seats to cabin aromatherapy can soothe all your senses.
You can find a new Mercedes-Benz E-Class Coupe at our Mercedes-Benz Kitchener-Waterloo dealership. You can also schedule a test drive on our website. Additionally, at Pfaff, there's no being handed around, no wondering if you got the best deal, and no haggling price in-person or ever. Just honest customer service that actually serves you, the customer. It's what we like to call: the Idealership. Click here to learn about the Pfaff Difference. 
Click here to find our contact information, schedule a test drive, or speak with a representative.