What is the Mercedes-Benz 4MATIC technology?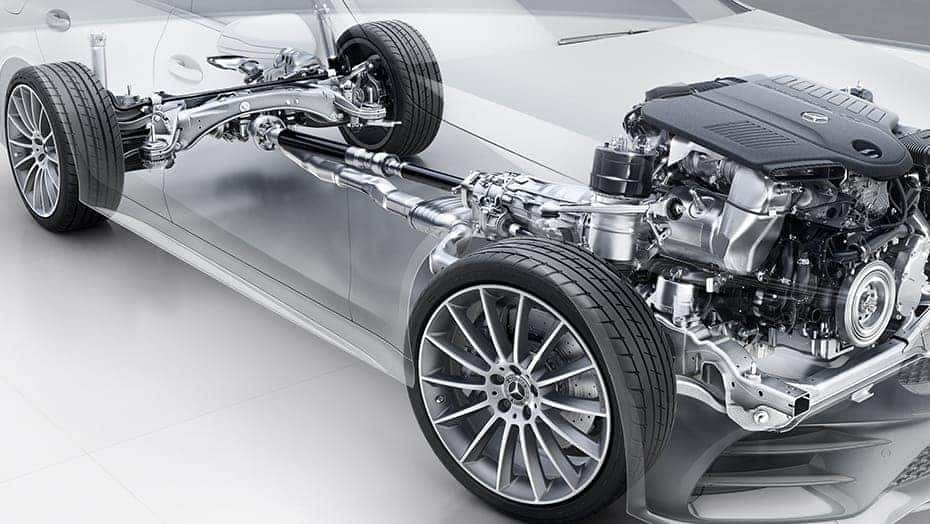 What is the Mercedes-Benz 4MATIC technology?
The 4MATIC system is unlike anything you've seen before. Mercedes-Benz knows that 4WD and AWD are essential for tackling rugged terrain and wintery conditions. That's why Mercedes-Benz took it one step further to give you security behind the wheel, no matter the conditions. That way you can go where you want, when you want and drive as you mean to on any road, anywhere. The 4MATIC is not just your usual AWD system with a makeover. With new technology and system-wide integration, your driving experience will be revolutionized. If you are looking for more information about what Mercedes-Benz 4MATIC technology is, then you have come to the right place at Mercedes-Benz Kitchener-Waterloo. Continue reading this blog to learn more.
Click here to browse through our inventory at Mercedes-Benz Kitchener-Waterloo.
Independent wheels in every sense
The 4MATIC system includes the 4-wheel Electronic Traction System (4-ETS). That means individual sensors and breaks on every wheel. So when only one of your wheels has traction, the 4MATIC system can keep you rolling. Furthermore, the wheels can spin at different speeds. When you are going around a turn, the wheels on the outside need to spin faster to cover the longer distance. Because the 4MATIC monitors and adjusts the speeds of every wheel individually, you can whip through turns with precision. Finally, sensors on every wheel adjust to provide you with just the right amount of torque in every direction. This avoids using too much engine power while keeping you gripped to the road.
Integrated with the rest of your Mercedes-Benz
The 4MATIC system is not just an add-on to your luxury vehicle. It is a fully integrated part of your Mercedes-Benz machine. It works with all of the safety features already present in your car. This ensures that you are getting the best out of the luxury and safety features you deserve.
Provides immediate feedback to road conditions
Don't just consider whether you need AWD: consider a car that will look at each new foot of road as it's own condition and optimize for the best. Your Mercedes-Benz will work instantaneously to merge all of its technology into the best ride possible. The engine and wheels will change on their own to match any condition. Whether you drive 2 feet or 200 kilometers, your Mercedes-Benz 4MATIC system will keep you feeling in control.
If you are looking for more information about the Mercedes-Benz 4MATIC technology, then we encourage you to schedule a test drive on our Mercedes-Benz Kitchener-Waterloo website. Click here to learn more about the Pfaff Difference.
Click here to find our contact information, schedule a test drive, or to speak with a representative