What Is Mercedes Me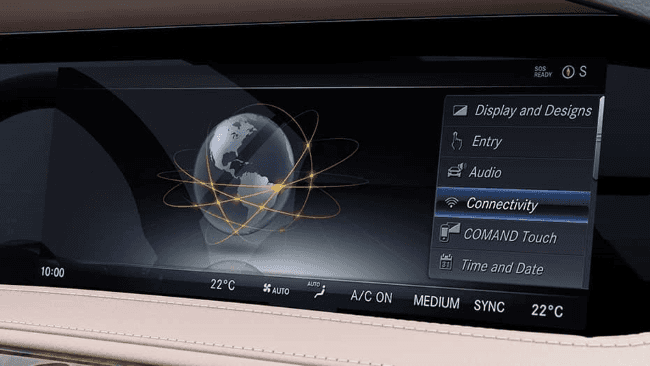 What Is Mercedes Me
The development of technology has been a driving force in the human race for thousands of years. Advancement and innovation, these are the things that make our lives better with every new ground-breaking discovery, especially when it comes to the automotive industry. In the past century, modern technology has transformed vehicles into more than a machine that gets you from A to B, and this is especially true of Mercedes-Benz latest tech, Mercedes me. If you're wondering what is Mercedes me, then we here at Mercedes-Benz Kitchener-Waterloo can answer that question below.
Seamless Connection
Mercedes me offers drivers a complete and total link between them and their vehicle, from connection and concierge services to assistance, support, and entertainment features, your Mercedes-Benz is yours to control, however, you see fit.
Total App Advantage
The Mercedes me connect App offers Mercedes-Benz owners total control and accessibility of all these innovative features in the palm of your hand. All you have to do is download the App, and you can take advantage of all of your remote access services, and other convenience and entertainment features directly on your smartphone. Available on Android, iOS and now Apple Watch too.
Remote Services
Whether summer or winter, getting into your car when its overly hot or extremely cold is always an uncomfortable endeavour, but with the remote services available to you, it doesn't have to be. Turn on your vehicle and automatically heat or cool the cabin with your last climate control setting by using the Remote Start feature, all from the comfort of the indoors. Remote Door Lock and Unlock, Remote retrieval of vehicle status, Vehicle Tracker, and more, are yours to discover.
Assistance Services
This innovative tech from Mercedes-Benz gives drivers the confidence to traverse any road, and take their exploring to the next level, as this cutting-edge safety and assistance tech works to protect everyone housed within the cabin. Maintenance management, breakdown management, accident recovery, and telediagnostics for improved servicing are just a few of these services you can easily attain for your new vehicle, including 24/7 emergency call service for help whenever you need it.
Learn More
To learn more about the latest technology from Mercedes-Benz, and how Mercedes me can work for you, feel free to contact us online or by phone at Mercedes-Benz Kitchener-Waterloo, or visit us in person at 25 Centennial Road, in Kitchener.
Please click here to find our contact information online, and let us know how we can be of service for you today.