Tips on how to drive your Mercedes-Benz safely in the winter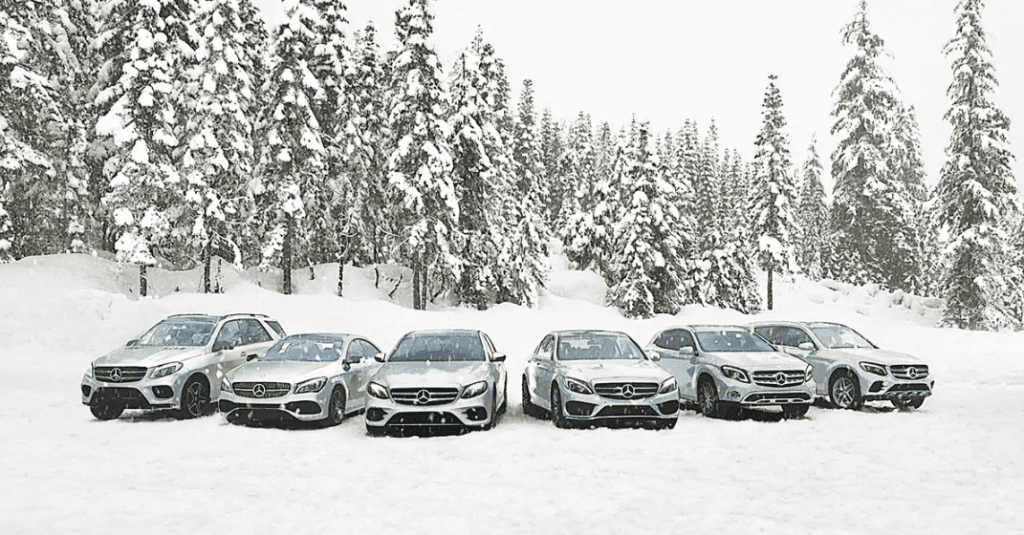 Tips on how to drive your Mercedes-Benz safely in the winter
The winter months are among the most beautiful in Ontario as the landscape becomes blanketed in sparkling snow. Yet when inclement weather begins to settle in, it's vital to have a vehicle that can handle your daily commute. While frigid air temperatures and hazardous road conditions can otherwise put a damper on your travel plans, driving a Mercedes-Benz in wintry weather lets you take on roads with confidence thanks to top safety and performance features. With winter on its way, the team at Mercedes-Benz Kitchener-Waterloo thought it was a good idea to remind our friends and customers about how to stay safe while driving on wintery roads. If you are looking for tps on how to drive your Mercedes-Benz safely in the winter, then you have come to the right place! Read on!
Click here to schedule your test drive at our Mercedes-Benz Kitchener-Waterloo dealership!
When it's raining…
When it's rainy, it's smart to slow down by a few kilometers. If your car happens to hydroplane, try not to panic. Just lift your foot off the gas and let your Mercedes-Benz slow down until it feels stable. Don't drive into a puddle because it's difficult to gauge the depth of water and water can stall your engine. Plus, if you drive through a puddle, feather your brakes and take your foot off the gas.
When it's foggy…
When driving in fog, be sure to use your fog lights. If you don't have them, use low beams. Before you enter a fog bank, pump your brakes. It will let the drivers behind you know to back off a little. And if you're approaching a hill, slow down. In fog, it's hard to see if a car has stopped in front of you because of fog.
When it's snowy and icy…
Smart drivers will slow down to about 10 kilometers below the speed limit if roads are icy or snowy, or more! Be cautious, especially when approaching stop lights and stop signs. There could be black ice. It's also wise not to tailgate. Give yourself lots of room to stop in case the driver in front of you tries to stop suddenly.
You can winterize your Mercedes-Benz at Mercedes-Benz Kitchener-Waterloo!…
Another tip we can give Mercedes-Benz drivers is that you should have your vehicle winterized before the weather gets too bad! Stop into Mercedes-Benz Kitchener-Waterloo and have your Mercedes-Benz tuned up for the winter. Winter tires, fluid top ups, and winter accessories can all be found at our dealership!
Click here to find our contact information, schedule a test drive, or to speak with a representative.