The Similarities Between Mercedes-Benz and Audi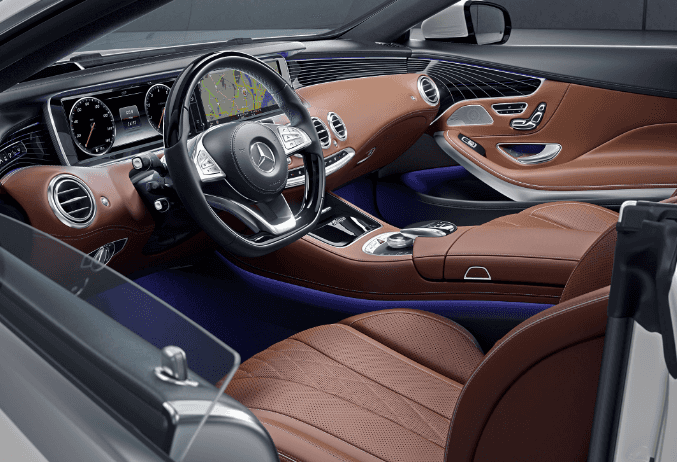 The Similarities Between Mercedes-Benz and Audi
As the luxury automobile brands continuously pump out new products, outdoing models with every year, how can you tell what brands offer the best products? Unparalleled craftsmanship, engineering, and designs- the Mercedes-Benz brand stands alongside Audi to continuously produce the best vehicles on the market. With a history of building supremely engineered vehicles housed in stunning designs, the three-pointed star draws many parallels to the four-ringed brand in this day and age, making both automotive marques innovators to be reckoned with.
In this article written by Mercedes-Benz Kitchener-Waterloo, we will be drawing the positive similarities between the Mercedes lineup with that of the Audi brand.
Lusher Interior
The interior of the Mercedes line up has always been elegantly designed. The supple leather, sleek dashboards, and luxury comfort add-ons continually astonish drivers everywhere as each new year bears witnesses to a new level of automobile grandeur.
No matter the model or trim, Mercedes-Benz reliability delivers sensually sculpted cabins, brimming with the latest technology in the industry. The new Mercedes-Benz Me Connect package provides drivers with remote services, vehicle monitoring, navigation assistance, maintenance management, concierge services, and much, much more!
Effortlessly combining class, comfort, and convenience into each beautifully rendered piece of machinery, Mercedes-Benz offers high tech luxury at the same level of Audi, as both offer superior quality designs and comfort to consumers everywhere.
Greater Options
The standard of quality in the Audi lineup is similar to that of Mercedes-Benz, as both brands have created a wide range of opulent vehicles for consumption. Mercedes-Benz offers luxurious leather seating, sleek trim models in numerous colours and finishes, as well as a host of premium technology, performance, and service packages, Mercedes-Benz Kitchener-Waterloo can offer customers an extensive selection of top-tier products.
Thanks to the AMG branch of Benz, there is even a more significant collection available, as this performance division of the brand turns their beautiful luxury car models into formidable road warriors. Delve deeper into the world of motor sports and outfit your new vehicle with carbon fibre dress-up packs and opulent alloy wheels, to bring the spirit of the track to the winding country roads.
Contact us
Depending on the model and line up, there are many benefits to owning both an Audi and a Mercedes-Benz, but it is up to the driver to decide for themselves!
Please feel free to continue to peruse our website at your leisure, or click here to find our contact information, fill out our contact form for further assistance, or schedule that test drive of one of our amazing vehicles at Mercedes-Benz Kitchener-Waterloo today!