Test drive a 2020 Mercedes-Benz E450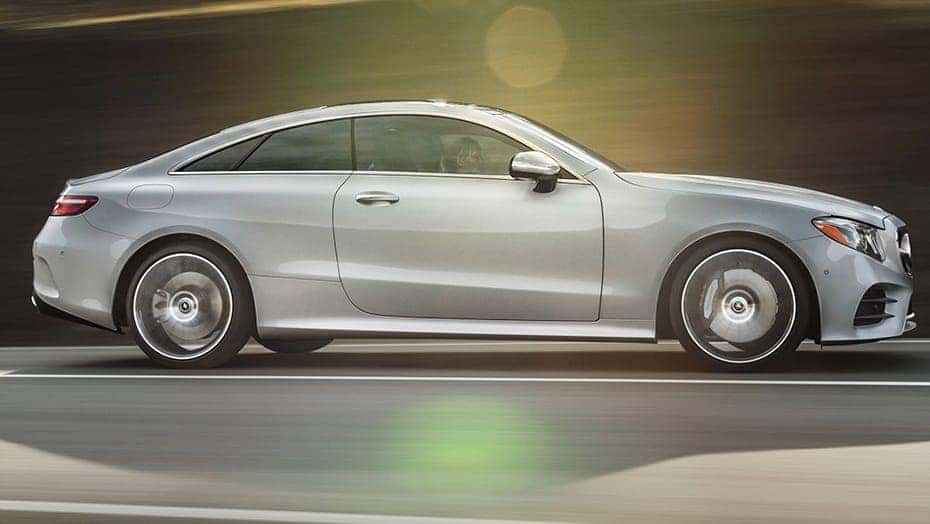 Test drive a 2020 Mercedes-Benz E450
With industry-advancing innovations in safety, connectivity and driving ease, the E 450 4MATIC raises the bar for advancement. In luxury and craftsmanship, it sets class standards. And its new 362-hp biturbo V6 steps ahead in performance. Are you looking for a powerful and luxurious sedan? Are you aware of the Mercedes-Benz brand and their reputation for quality, innovation, and performance? The all-new 2020 Mercedes-Benz E450 is available at our Mercedes-Benz Kitchener-Waterloo dealership. If you are looking for features of their premium quality Mercedes-Benz vehicles before you come in for a test drive, then you have come to the right place! In this blog, we take a look at some of the features of the 2020 Mercedes-Benz E450.
Click here to begin browsing through our inventory of vehicles at Mercedes-Benz Kitchener-Waterloo!
Experience the 3.0L V6 Biturbo Engine…
Generating 362 hp and 369 lb-ft of torque, 3.0L V6 combines twin turbos and numerous other advances to lower emissions and fuel consumption while increasing performance. In a single millisecond, the rapid-multispark ignition can fire up to four times, while the high-pressure Direct Injection precisely tunes the ultrafine fuel spray. A lightweight diecast-alloy block, widely variable valve timing, reduced friction, and clever "on-demand" ancillary components further boost efficiency.
Experience the pure design…
The 10th generation E-Class takes on a new shape that's roomier inside, sleeker outside and stronger all over. With 6.5 centimetres more wheelbase and classic proportions, the E-Class delivers sculpted elegance with a sporty stance. A choice of grille designs is flanked by expressive LED headlamps that flow seamlessly into the side profile. It all culminates in muscular rear shoulders and glistening LED taillamps.
Experience the power front seats with memory…
Power front seats feature intuitive, seat-shaped controls on the door, plus a 4-way power lumbar support. To set and save your ideal seating position, a memory system for each front seat recalls three stored positions for the seat, plus the positions of the 4-way power steering column and side mirrors for the driver.
Experience the one-touch calling features…
Three buttons in your car can connect you to the help you need in a variety of situations. Mercedes-Benz Emergency Call can transmit your GPS-determined location and helpful vehicle information to trained experts who can help summon local emergency responders to your location. Mercedes-Benz Roadside Assistance can send help if you need a jump-start, tow or other help with a breakdown. And Mercedes-Benz Information Call can help answer questions about your vehicle, locate a dealer, and more.
The Pfaff Difference!…
The Pfaff difference is all about selling you a car the way you want to buy it. We're no longer operating with old-school sales tactics where different customers get different deals. With upfront pricing, you won't have to negotiate. We won't add any additional fees to your deal. If you have a vehicle to trade, we will give you a written offer with no obligation to buy any of ours. And you can't buy the wrong car with our return and exchange policy. Visit us today to experience the Pfaff difference.
If you are interested in taking the 2020 Mercedes-Benz E450 for a test drive in Waterloo, then a visit to our Mercedes-Benz Kitchener-Waterloo dealership is all that's needed! Click here to find our contact information, schedule a test drive, or to speak with a representative.