Test drive a 2020 Mercedes-Benz CLA250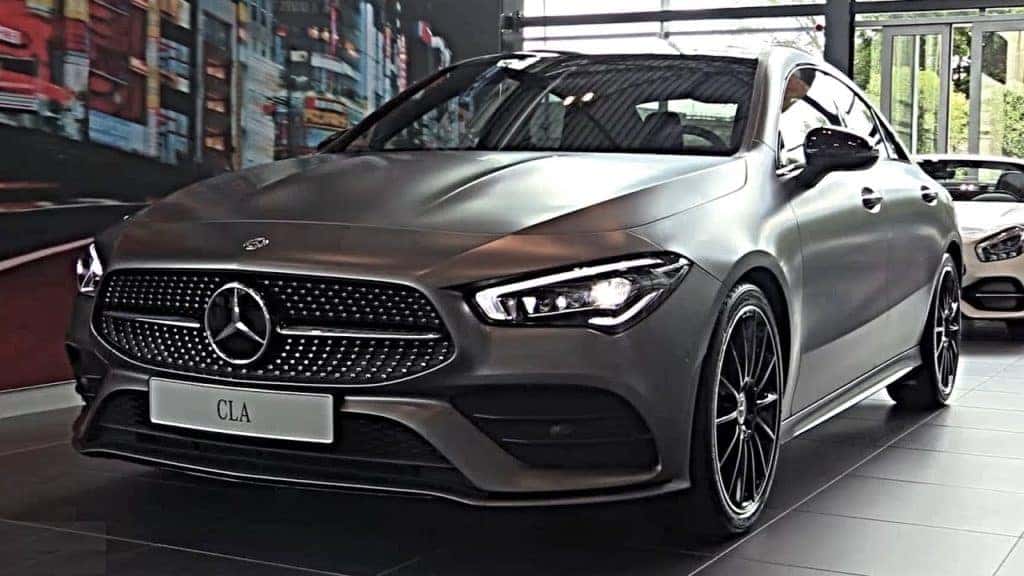 Test drive a 2020 Mercedes-Benz CLA250
An icon for our times reimagined for times ahead: Discover the 2020 Mercedes-Benz CLA. An instant classic when it launched, the CLA now surpasses itself with an enhanced design and supercharged intelligence. Are you wanting to test drive a 2020 Mercedes-Benz CLA250 in the Waterloo area? At Mercedes-Benz Kitchener-Waterloo, we are always encouraging our customers to schedule a test drive in the Mercedes-Benz of their choice! It is the only true way to experience what these premium quality luxury cars have to offer! In this blog by Mercedes-Benz Kitchener-Waterloo, we take a look at some of the benefits of the all-new 2020 Mercedes-Benz CLA250.
Click here to begin browsing through our inventory at Mercedes-Benz Kitchener-Waterloo!
A sportier drive with aerodynamic improvements…
Intelligent drive features adapted from the S-Class help make it safer than ever, while the addition of the new MBUX operating system pushes the car to the very forefront of automotive innovation.
The CLA Coupe is unmistakable: a single, elegant line reaches from the hood over frameless doors to the tail, creating a sense of fluid motion. Now, the vehicle's greenhouse sits further back, and lines have been simplified. It's poised, confident, and ever more capable.
Inside, the CLA adopts a modern dashboard design: a wing shape that extends from one side to the next without interruption. A freestanding touchscreen media display hints at the prime position technology takes in this vehicle.
Chief among these is the new MBUX system. This technology allows you to communicate with your vehicle using natural voice commands, initiated with a simple "Hey Mercedes." Paired with its cutting-edge Intelligent Drive programs, the 2020 CLA raises vehicle intelligence to new heights.
New safety features allows for better peace of mind…
An advanced system of 8 air bags includes dual two-stage front air bags, front side-impact head/torso airbags, dual front knee airbags, and side curtain airbags for both seating rows. Radar-based technology alerts you if you're approaching a vehicle ahead, or even some stationary objects, at a speed and distance that suggest a collision is likely. As soon as the driver starts to brake, Active Brake Assist can automatically provide an appropriate level of braking to help prevent a collision or reduce its severity. If you fail to respond, the system can also initiate braking automatically from speeds up to 105 km/h.
The Pfaff Difference…
The Pfaff difference is all about selling you a car the way you want to buy it. We're no longer operating with old-school sales tactics where different customers get different deals. With upfront pricing, you won't have to negotiate. We won't add any additional fees to your deal. If you have a vehicle to trade, we will give you a written offer with no obligation to buy any of ours. And you can't buy the wrong car with our return and exchange policy. Visit us today to experience the Pfaff difference.
The all-new 2020 Mercedes-Benz CLA250 can be found at our Mercedes-Benz Kitchener-Waterloo dealership! If you would like to test drive the 2020 Mercedes-Benz CLA250, we encourage you to schedule one on our website today! Click here to find our contact information, schedule a test drive, or to speak with a representative!