Where To Service A Mercedes-Benz In Kitchener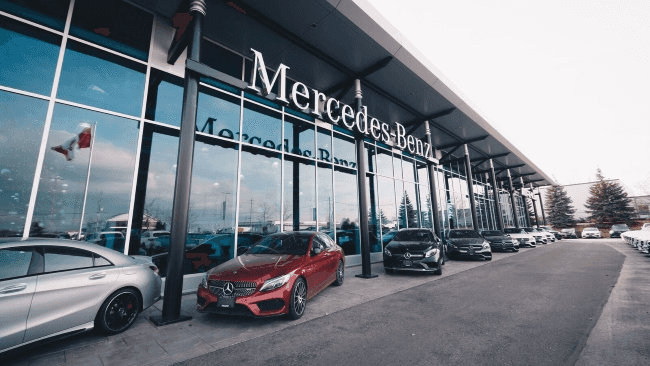 Where To Service A Mercedes-Benz In Kitchener
To keep a vehicle in peak condition it is essential to provide it with the care and attention it deserves, especially when it comes to your Mercedes-Benz, that's why we offer our extensive, high-end maintenance services to all car owners. At Mercedes-Benz Kitchener-Waterloo, our investment and commitment to you and your vehicle does not end when you drive your new car off of our lot, as we aim to provide all of the services you need to keep your new possession in peak condition for years to come. So if you are wondering where to service a Mercedes-Benz in Kitchener, think Mercedes-Benz Kitchener-Waterloo. To learn more about what we can do for you, please read below.
Customer Care
What drives us is our passion for luxury vehicles and our mission to provide quality care for all of our customers, from helping them find and purchase a model that speaks to them, to performing quality routine maintenance and needed repairs. The satisfaction of our customers is always at the forefront of our minds, as it extends to every facet of our business.
World-Class Facility
Our state-of-the-art service department is well equipped to take care of your vehicle's needs, whether it be a change of transmission to brakes to suspension work and more. Our certified and factory-trained technicians are always ready to deliver quality services that will keep your Mercedes-Benz at its high level of performance and output, using the latest diagnostic tools and equipment, and Mercedes-Benz Genuine Parts to do it. We keep our customer's needs always in our minds, that's why our service facility is always staffed, as our night shift technicians can cover your needs in case something goes wrong outside of our regular service hours.
Extensive Services
Whenever you bring your vehicle into our facility for routine maintenance, one of our skilled technicians will also take the time to inspect key components of your Mercedes-Benz, including the engine compartment, interior, exterior, underside, wheels, brakes and trunk. Schedule your maintenance from the outset with our prepaid maintenance packages, and you'll benefit in more ways than one. Drive with confidence, knowing you will always be taken care of, and secure yourself savings in the process, as our package offers better rates compared to pay-as-you-go services. And for those quick repair jobs, no need to schedule a regular appointment and wait, as we also offer Small Repair services that can take care of all of the little things that need doing!
Schedule Today
So no need to wonder where to service a Mercedes-Benz in Kitchener, as you'll have all of your needs covered here at Mercedes-Benz Kitchener-Waterloo. You can always count on our trained technicians to perform quality maintenance and repairs, taking the utmost care to make sure your vehicle is in line with the high standard of the Mercedes-Benz brand.
Please click here to find our contact information online and schedule your next appointment, or learn more about our pre-paid packages today.