Protection products
You love everything about your new Mercedes-Benz – the shiny paint, impeccable wheels and perfect interiors. Doesn't it make sense to keep it that way?
Appearance and Protection take the worry out of life's unexpected mishaps, such as a door ding, windshield chip or coffee spill. They'll also help maximize your vehicle's resale value, as a vehicle that is well maintained will generally hold its market value. With coverage available for new, Certified Pre-owned and used vehicles, there is sure to be a plan that suits your needs.
---
Prepaid Maintenance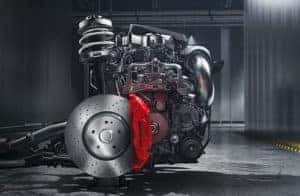 Prepaid Maintenance provides you with further peace of mind. Your vehicle's factory scheduled maintenance will be followed, its warranty maintained, and all work will be performed by factory-trained technicians at an authorized Mercedes-Benz dealership in Canada.
Savings of up to 30% compared to pay-as-you-go
Savings of an additional 20% on lease plans
Fully-transferable from person to person
From $1,179 to $5,709
Items not covered by prepaid maintenance plans: wear items (brakes, tires, wiper blades, light bulbs, etc.); additives and/or fluid top-ups between services; (fuel, oil and washer fluid, etc.); Wheel/tire alignment and balancing; maintenance performed outside scheduled maintenance intervals or by an entity/individual that is not an authorized Mercedes-Benz dealer in Canada.
---
First Class Interior and Exterior Protection

Enjoy your Mercedes-Benz for years to come by protecting both the interior and exterior appearance of your new car. Interior and Exterior Protection covers vehicles inside and out including paint, fabric, carpet, vinyl, and leather.
No limit on occurrences
No kilometer restrictions on this coverage
No deductible
$999
Excludes: Damage caused by collision; damage caused by vandalism; staining or fading caused by corrosive materials
---
Vehicle Return Coverage Gold Plus 6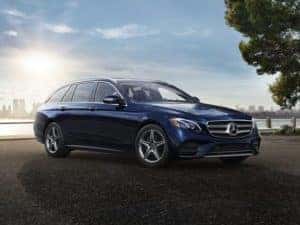 Nothing in life is for certain. But you can be certain that you'll have options with Vehicle Return Plus coverage. Return your vehicle so long as at least 2 consecutive monthly payments have been made and your lease/loan is in good standing. This coverage has many plan options which can be chosen by you and provides vehicle return options in the event of unforeseen life changes.
Protects your credit rating
Offers options to return vehicle/payment relief
Helps during times when money is not available
Up to 6 monthly payments up to $500
Max benefit $15,000
$1,199 / $2,398
Single premium / joint premium
Cannot be over 79 on all plans except bronze. Not transferrable. Current and former dealership employees are not eligible. Fleet and commercial leases or loans are not eligible. Must be in good health at time of purchase.
---
First Class Lease Protection – Classic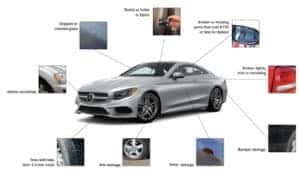 At Mercedes-Benz Financial Services, we want to ensure that your lease experience is simple and straightforward. With First Class Lease Protection, you will have added peace of mind from expenses that result from excess wear and tear – for a smoother lease return process.
Available for all new, demonstrator and certified pre-owned vehicles.
$3,500 potential excess wear and tear waiver amount.
$1,500 single-incident damages limit.
$1,615
The potential maximum coverage amount for First Class Lease Protection Lite, First Class Lease Protection Classic and First Class Lease Protection Premium will be reduced to half the maximum coverage amount if the vehicle has been driven more than an average of 40,000 kilometres per year.
---
Platinum Tire & Rim Protection

In the event that your tire and/or rim is damaged due to a road hazard, Platinum Tire & Rim Protection covers the cost associated with: repair or replace damaged tires; repair or replace damaged rims; mounting, balancing, installation.
Covers original or replacement tires
Available for standard tires, run flats or speed rated tires
No deductible
Available on new and used vehicles (current or previous 9 model years)
$699 / $1,399
36 month term / 60 month term
"Road Hazard" means a condition on a public road or hwy that is not normally there, such as nails, screws, glass, loose objects and debris. *Runflat surcharge – $300 **Speed rated tire surcharge (Z rated or higher) – $40 ***Oversize tire surcharge (more than 20 inches) – $50 Trip interruption if more than 150 kms from home, reimbursed receipted expenses up to $300
---
Window Tint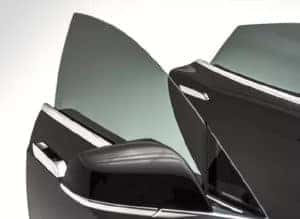 Complete the look of the vehicle by adding window tint with various shades to choose from. The tint will provide you with 99% UV protection and keep your vehicle cool in the hot summer months.
Block up to 70% of solar heat for a cooler ride
UV Protection Equivalent to SPF 285
Help protect your seats and dash from harmful UV light
Prevent glare from the sun and headlights from blinding you
No more shattered glass
$300 / $500
Front windows / all around
Warranty on lifting, peeling and bubbling only. Legal limit only offered. Scratches on tint are not under warranty. Used car with previous install of tint does not have warranty.
---
First Class Guaranteed Auto Protection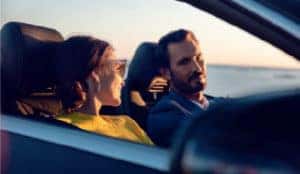 Protect your investment. We hope it never happens to you. But each year, many vehicles are totalled in events such as a collision, theft or natural disaster. In many cases, the insurance settlement does not cover the balance owing on the loan. By adding just a few dollars to your monthly vehicle payment, Mercedes-Benz Financial Services First Class Guaranteed Auto Protection product will protect your financial investment and give you added peace of mind.
$1,999 / $2,049
0-60 months / 61-72 months
---
Stoneguard

Protect your hood against damage from bugs and stone chips. This product has a lifetime warranty and maintains the hoods finish. Stone chips can be very damaging to the vehicle and can cause issues with rust if not filled and fixed properly. Stoneguard offers a partial hood coverage with options to customize the amount of coverage you prefer.
Protection against stone chips/bugs
Self healing material
Keeps hood clean/helps with resale
Lifetime warranty/lifting peeling bubbling
$700 / $800
Standard coverage / with mirrors
If film chips from stones the product is not replaced; product does not help with damage from accidents; warranty does not cover scratches; if product is damaged from power wash it is not under warranty.
---
Extended Limited Warranty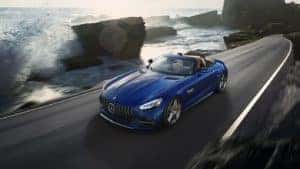 Your Mercedes-Benz is engineered to bring you years of driving pleasure. With this in mind, if you plan to drive your vehicle beyond its 48 month/80,000 km new vehicle warranty, then a Mercedes-Benz Extended Limited Warranty might be right for you.
Seals and gaskets have coverage up to 120,000 km for the 24- or 36-month package
The 12-month/100,000 km and 24-month/160,000 km coverage is similar to new vehicle warranty
The 36-month coverage term includes the coverage of the 24-month plan, with the powertrain covered for an additional 12 months
From $1,949 to $9,099
| | | | |
| --- | --- | --- | --- |
| Applicable New Vehicle Models | | | |
| | | | |
| | | | |
| | | | |
| | | | |
| AMG & Hybrid: CLA, GLA, C, GLC, SLK, E, CLS, ML/GLE | | | |
| AMG, V12 & Hybrid: S, SL, CL, GL/GLS, SLS, G, GT** | | | |
---
First Class Protection Plan – 5 Star
Tire and Rim, Windshield, Paintless Dent Repair,
Key Protection, Interior and Exterior

Mercedes-Benz Financial Services offers a suite of optional protection products to help keep your Mercedes-Benz vehicle looking its best and performing even better. Drive with confidence knowing you have coverage that will help maintain your vehicle's appearance, performance and value for years to come.
Tire and Rim Protection
Paintless Dent Repair
Windshield Protection
Key Protection
Interior and Exterior Protection
From $2,495 to $3,995
| | | | | |
| --- | --- | --- | --- | --- |
| Models | 36 months | 48 months | 60 months | 72 months |
| A, B, C, CLA, GLA, GLC Class, GLE, E Class | $2,495 | $2,795 | $2,995 | $3,295 |
| CLS, GLS, SLC, SL, AMG Class, G, GT, S Class . | $2,995 | $3,495 | $3,795 | $3,995 |
**All First Class 5 Star Packages above are pre-discounted as part of the Pfaff "Best Price" upfront promise