Mercedes Review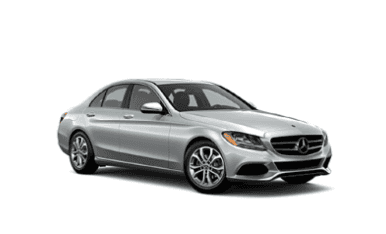 Mercedes Review
Ranked as one of the world's best luxury vehicle makers, Mercedes-Benz runs on innovation. With yearly head-turning, eye-catching models, this is one brand that is always looking to the future for the next big breakthrough. Obtaining a Mercedes from the Pfaff Mercedes dealership, no matter the model means driving away in a safe, reliable, and versatile machine that propels the driving experience to new extremes every time you get behind the wheel.
In this article by Pfaff Mercedes, we will be discussing how the Mercedes brand stays ahead of the competition, and how they can offer such ingenious vehicles for your pleasure.
Safety Driven
The Mercedes-Benz brand has been leading the way in the development of the best safety tech in the automotive industry for decades now. Mercedes pioneered the Pre-Safe technology, a collision avoidance system first introduced back in 2002.
At the time of its unveiling, this state-of-the-art system could sense signs of an imminent collision, activating a number of measures designed to protect those riding in the car. The pre-safe would tighten seat belts, move seats, close windows and the sunroof, in preparation for impact.
Since its creation, Mercedes has only improved upon the system, making it a must-have feature for those safety oriented drivers. Receive peace of mind when you drive away with a Mercedes including pre-safe capabilities at the Pfaff Mercedes dealership today.
Services That do More
Even before you first step foot into the Pfaff Mercedes dealership, your needs are already being assessed. Our team has specifically gathered inventory searches that customers like you commonly browse online, so we can configure a showroom that provides only the best, most sought after Mercedes models.
Peruse our inventory at your leisure, or enlist the help of our qualified team members. Then once you have found something to your liking, the Pfaff dealership will go above and beyond to unite you with that vehicle, thanks to our finance and leasing plans. After purchase, our services won't stop there, with our maintenance and repair packages, we are always happy to lend a professional and expert hand.
Whether it is your first, or tenth time at our dealership, our knowledgeable and friendly staff are there to support you in all that you may need- that is the Pfaff Mercedes guarantee.
Contact Us
Whether you are looking for a vehicle that will keep you safe and services that provide more, Pfaff Mercedes has you covered.
If the above information has piqued your interest in the Mercedes brand or has confirmed what you already knew to be true, please feel free to continue to peruse our website at your leisure. Alternatively, click here to find our contact information, fill out our contact form for further assistance, or schedule that test drive of one of our amazing models.