Mercedes-Benz Project One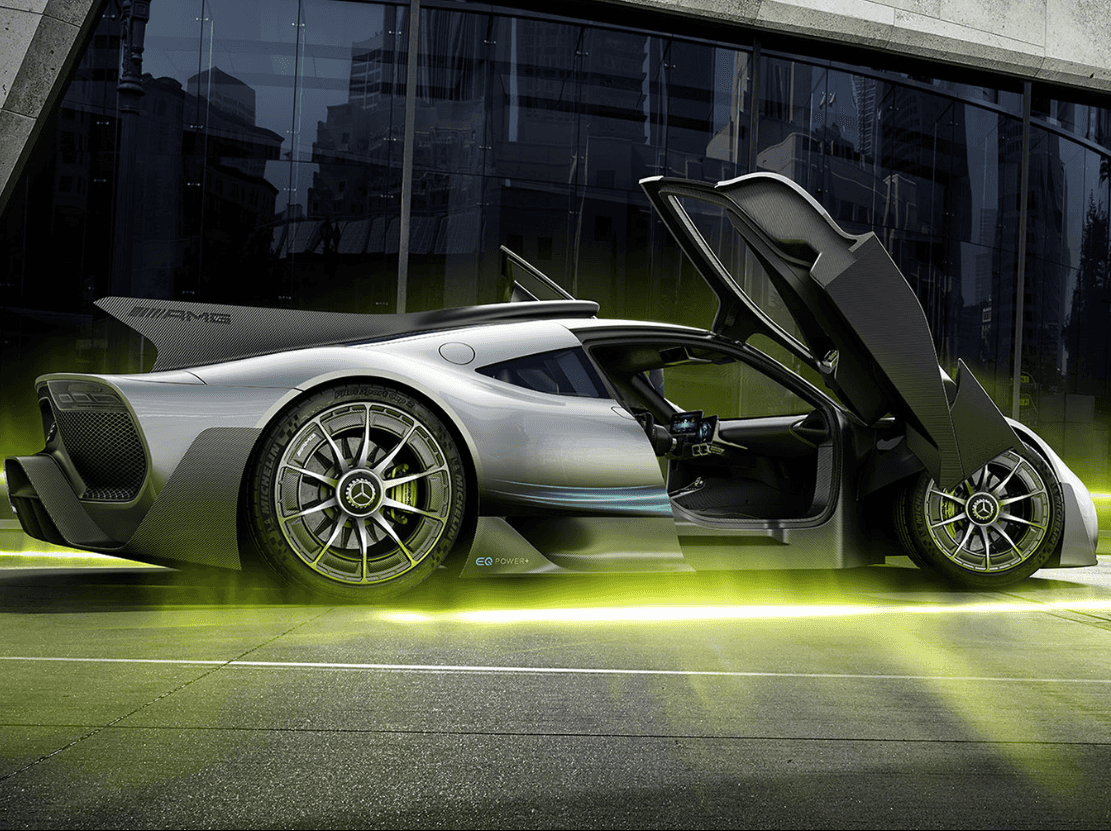 Mercedes-Benz Project One
Conceptionally unveiled two years ago at the International Motor Show Germany, and astonishing the world, the Mercedes-AMG Project One (R50, stylized as ONE) is an upcoming, limited-production hybrid sports car. In this article by Mercedes-Benz Kitchener-Waterloo, we will be discussing this supremely original vehicle, from its conception to imminent construction, and how it is making waves across multiple automotive industries.
Exclusive Model
Manufactured by Mercedes-AMG, and featuring Formula One-derived technology, this innovative, one-of-a-kind design, was developed at the hands of Formula One driver Lewis Hamilton, and the Head of Mercedes-Benz, Dieter Zetsche.
Only 275 units will be produced, each costing a whopping $2.72 million American, or $3.6 million Canadian, making it one monumentally exclusive Mercedes-Benz product. All 275 have already been sold before they have even been entirely created, as four times that amount had jostled, and failed, for the honoured position of owner.
This year the Mercedes-AMG Project ONE will celebrate its official world premiere at the International Motor Show (IAA) in Frankfurt/Main.
AMG's 50th Anniversary
As the world's first, Project One was conceived and is currently in the works as a means to represent the best of AMG as it reaches fifty years of existence.
This two-seater super sports show car is said to produce over 1,000 PS, witch a top speed that goes beyond 350 km/h. This excellent design combines one hybrid, turbocharged combustion engine, with a total of four electric motors, offering the driver extreme racetrack performance with everyday pragmatism, in a body that is sure to excite car enthusiasts everywhere.
Of the four electric motors, the first has been integrated into the turbocharger, the second was installed directly on the combustion engine, while the third and fourth drive the front wheels, allowing for an all-wheel-drive drivetrain. The 1.6-litre V6 hybrid petrol engine comes directly from the Mercedes-AMG Petronas Formula 1 racing car, with direct injection and electrically assisted single turbocharging. Pneumatic valve springs have replaced the mechanical valve springs to deliver the driver such high engine speeds.
Our Dealership
The ground-breaking design of this limited edition Project One vehicle is bringing Mercedes-AMG to the forefront of the luxury automobile industry. Although we may not be able to offer you this ingenious piece of machinery, Mercedes-Benz Kitchener-Waterloo carries all other models for your driving pleasure.
Please feel free to continue to peruse our website at your leisure, or click here to find our contact information, fill out our contact form for further assistance, or schedule a test drive of one of the many amazing Mercedes-Benz products in our line up today!