Mercedes-Benz In Kitchener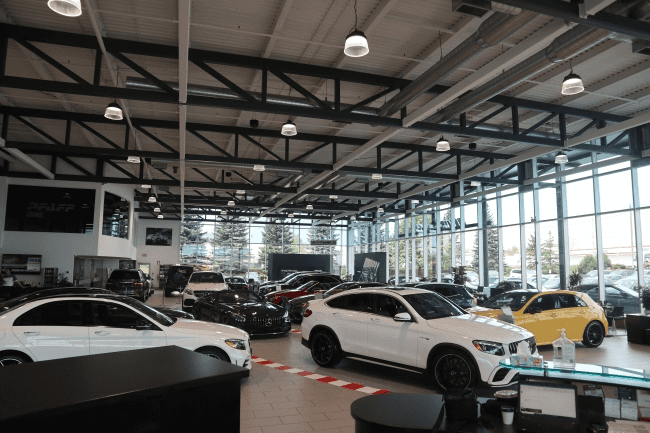 Mercedes-Benz In Kitchener
Those in search of a high-quality Mercedes-Benz in Kitchener can find all that they require without having to leave the neighborhood, as we here at Mercedes-Benz Kitchener-Waterloo provide a professional dealership, packed with the latest and greatest models from this elite brand. To learn more about our local facility, attentive customer care, and ability to help you find and secure a luxurious model that ticks all of your must-have boxes, please keep reading below.
World-Class Facility
As soon as you enter our lot and walk through our facility's doors, you will be met with a warm welcome from our brand representatives! Our showroom displays the hottest new models from Mercedes-Benz, as our Sales and Finance departments are ready and waiting to help you with all of your car-buying needs. We provide services far into the ownership experience to ensure you are well taken care of for the entirety of your Mercedes-Benz's lifespan!
Elite Inventory
Our lot is packed with the brand's entire model lineup, so whatever vehicle you have your eye on, we can deliver it straight to you! From the A-Class to the S-Class, and every variant in between, to the AMG and performance-oriented model types- visit our local dealership and you can find it all. We also provide great deals on our Certified Pre-Owned collection to offer brand models for all kinds of budgets.
Professional Services
From buying a car to acquiring maintenance and repair services to keep your vehicle in peak condition and performance-output, we possess the professional expertise to do it all! Our friendly sales representatives have the vast product knowledge to tell you all about our model lineup so you can make an informed decision that is right for you. Our service department boasts a team of factory-trained technicians who have the skills and understanding to facilitate all your needed maintenance and repair services.
Enlist Our Help Today
Finding and securing a high-quality Mercedes-Benz in Kitchener is a straightforward and exciting process when you enlist our help at Mercedes-Benz Kitchener-Waterloo! Our facility is locally situated at 125 Centennial Road in the Kitchener area, and our knowledgeable and friendly representatives are ready and waiting to help you upon your visit this July.
Please feel free to continue to browse our website at your leisure, or click here to find our contact information online, and fill out our contact form to learn more about our expertly engineered models, and customer care, or to schedule a test drive of your favoured Mercedes-Benz this summer season.