Mercedes-Benz GT 4 Door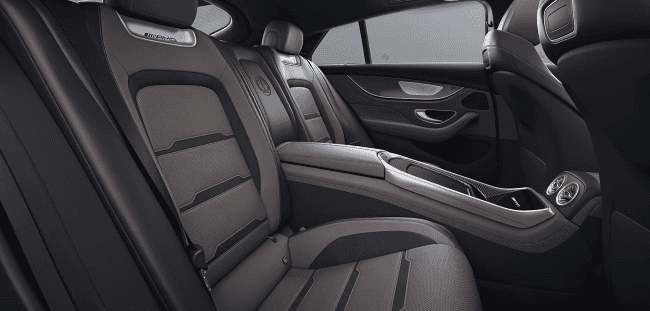 Mercedes-Benz GT 4 Door
Mercedes-Benz Kitchener-Waterloo is happy to announce that the AMG GT family has grown this year- in number, and by countless measures of driving performance. The latest GT models are now offered in a new 4- door trim for optimal capacity, providing more thrills to more people than ever before. To learn more about the Mercedes-Benz GT 4-Door models hitting the dealership this year, keep reading!
More Room, More Fun
The AMG GT 53, GT 63, and GT 63 S 4-door Coupes are coming to the Kitchener-Waterloo area, bringing bigger and better things to the brand's elite lineup. As the first four-seater ever developed entirely by Mercedes-AMG, more people can experience the thrill of AMG together. These three new model coupes provide the driver and passengers with brilliant technology and individually sculpted seats to offer a range of comfort and performance enhancements.
One Craftsman, Four Recipients
A single master craftsman hand-builds the heart of each of these models, the legendary 4.0L AMG V8 twin turbo engine, so that four other hearts can feel the blood-pumping thrill of Mercedes-Benz in unison. A set of skilled hands singularly creates the engine for each 577-hp AMG GT 63 and 630-hp GT 63 S, to construct the most powerful AMG GT yet!
Up The Number, Up The Capacity
Paddle-shifted, 9-speed transmissions offer a capacity for more, as the GT 53's AMG SPEEDSHIFT TCT and the multi-clutch AMG SPEEDSHIFT MCT contained in the GT 63 and 63 S provide drivers with quick response times, multiple modes to fit any situation, and direct multi-gear downshifts for all-over control.
Paired with the AMG DYNAMIC SELECT, these 4-door models are well equipped to tackle any road condition or driving situation thrown your way. With a range of driving programs to choose from, including Slippery mode, Sport+, RACE, DRIFT, to an individually set mode all your own, fine-tune your driving style through a single console touch-button for precision in every instance. The ultimate AMG performance is upping their capacity for more in every way.
Contact Us
If the above information has gotten you excited to experience all that the Mercedes-Benz GT 4-Door models have to offer, then visit us at Mercedes-Benz Kitchener-Waterloo to test drive one today! With the choice of the AMG GT 53, GT 63, and GT 63 S 4-door Coupes at your disposal, you can't go wrong.
For information on getting behind the wheel of one of these new and exciting vehicles, please click here to find our contact information online, and send us a message with your inquiry, give us a phone call, or visit us in person at 125 Centennial Road in Kitchener right away.