Mercedes-Benz G-Class celebrates 40 years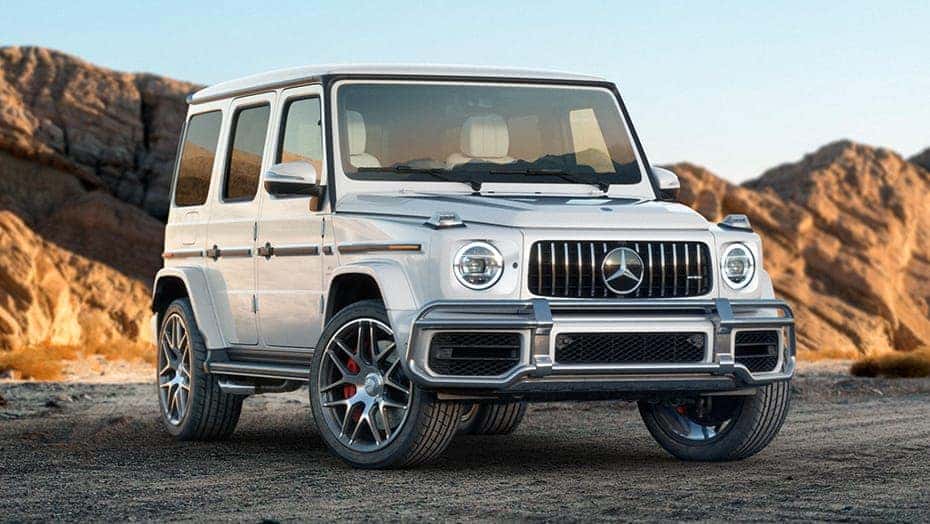 Mercedes-Benz G-Class celebrates 40 years
As the legendary Mercedes-Benz G-Class (commonly known as the G-Wagon) celebrates its 40th anniversary, one would be hard-pressed to think of another vehicle that has accomplished so much. But what makes a hard-core military vehicle so appealing to Hollywood elites, country club-goers, and stay at home moms alike? Everyone loves the G-Class.  The car has an almost cult-like following, with customers returning to buy one after another. Chances are, if you've purchased a G-Class in the past, you'll own one for the rest of your life. The car itself is essentially a box on wheels and is preferred by militaries all around the world because of their extreme off-road capabilities and dependability. 
You can find a Mercedes-Benz G-Class at our Mercedes-Benz Kitchener-Waterloo dealership. However, in this blog, we will not be talking about the vehicles that we sell. In this blog, we will be sharing some information about why people love the Mercedes-Benz G-Wagon! 
The On-Road Capabilities 
Most people who buy G-Classes won't take them off Rodeo drive. But that's ok too, as the AMG version offers a 4.0-liter V8 bi-turbo engine which makes 577 hp, and 627 lb-ft of torque between 2,500 and 3,500 RPM. This provides a sense of effortless acceleration and will certainly put a smile on your face. The G63 completes a sprint from zero to 60 in just 4.4 seconds, an incredibly impressive number for an SUV, especially one weighing in at 5,800 pounds. 
A new level of luxury 
Just think of an S-Class interior and convert it into the G-Class; that's the level of quality we're talking about. Every button, switch, and the handle is made from high-grade metal and feels as though it belongs in a six-figure vehicle. When you go for the AMG version, you'll be greeted by a specially designed AMG wheel and carbon-fiber interior trim plus extra buttons for that crazy loud exhaust note and suspension adjustments which make this box drive a little less like one. 
Why buy a Mercedes-Benz G-Wagon? 
When you want a vehicle that can be the master of the streets and commanding off-road, you get a Mercedes-Benz G-Class. There's truly nothing else that can compare to its off-road grit and on-road presence. With an iconic design and legendary G badge, people will know what you're driving, from deep corners of the city to the winding roads of the backcountry.
The 40th birthday of the Mercedes-Benz G-Class has just gone by, but that doesn't mean that you can't get behind the wheel of one for yourself. Continue browsing through our Mercedes-Benz Kitchener-Waterloo website. Click here to find our contact information or to speak with a representative.