Mercedes-Benz Electric Car Details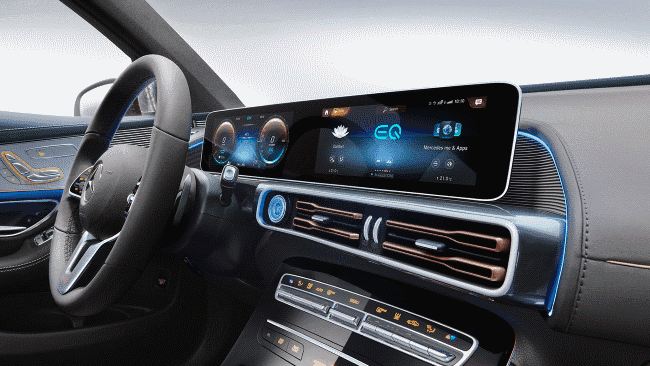 Mercedes-Benz Electric Car Details
With the world's eyes turning to elite, high-end automotive brands to bring the future of clean driving to the here and now, and take the industry to new heights, Mercedes-Benz leads the charge with the incoming EQC, the first all-electric model in a growing family. In this article by Mercedes-Benz Kitchener-Waterloo, we offer new information on the Mercedes-Benz electric car details, so please read on to learn more!
Electrify The Driving Experience
It is thanks to the new Mercedes-Benz EQ product and technology brand that brings this capable model to the forefront of the industry. Elegantly rendered and expertly engineered, the EQC takes clean driving to a whole new level of comfort and class.
A whole new drive system has been created for this model, as it places compact electric drivetrains at each axle, alongside two asynchronous motors and 4MATIC all-wheel drive. Propel this electric vehicle forward with lightning speed, as the EQC delivers 402 horsepower, 564 lb-ft of torque, accelerating from 0 to 100 km/h in just 5.1 seconds.
Stunning Design
Possessing instantly recognizable Mercedes-Benz characteristics, yet unique to its core, this new model addition has a re-energized design that stuns and excites all who lay eyes on it. The grille and headlamps meld together to form a sleek and sophisticated front, with the power to light up the night, thanks to the LED Intelligent Light System headlamps. An available AMG variant is in production alongside this model trim, for those who enjoy the added touch of perfection.
Charged For The Road Ahead
Thanks to 80kWh lithium-ion battery with standard DC Fast-Charging, you can achieve a 70% increase in battery power in just 40 minutes. The all-new MBUX media system offers seamless connection to the inner workings of the EQC, as it helps to manage the vehicle's charge status, energy flow, range display, and other features pertinent to electric driving.
Learn More
There's a new player in the all-electric class, as the EQC is taking charge and paving the way for the future of the automotive industry, today. With the Mercedes-Benz electric car details fresh in your mind, now is the time to register for the exclusive privilege of being first in line to experience all that this exhilarating vehicle has to offer. To find out more about this exciting new addition, contact us at Mercedes-Benz Kitchener-Waterloo, and we would be happy to discuss this exciting new addition to the brand's lineup.
Please click here to find our contact information online, and send us a message with your inquiry, give us a phone call, or stop by our facility at 125 Centennial Road, in Kitchener today.