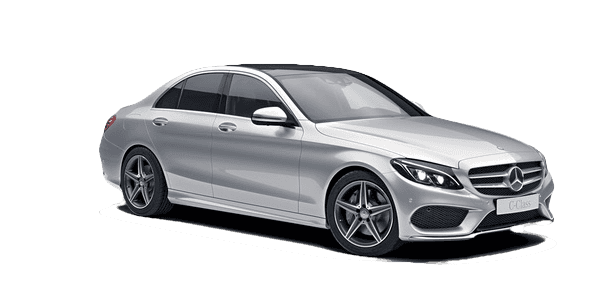 2018 Mercedes-Benz C-Class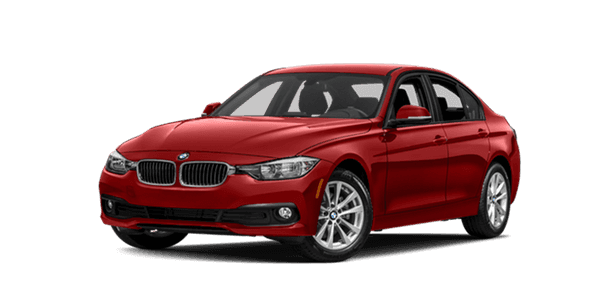 2017 BMW 3 Series
2018 Mercedes-Benz C-Class vs. 2017 BMW 3 Series
Driving a luxury sedan like the 2018 Mercedes-Benz C-Class or the 2017 BMW 3 Series is a true thrill. However, the experience is far more upscale in the Mercedes-Benz model, because of facets like:
Powerful engine options
A lower starting MSRP of $44,700
Luxe features like a sunroof and 10-way power front seats
To further explore the superior features of the new Mercedes-Benz, tour the C-Class sedan inventory at Mercedes-Benz Kitchener-Waterloo in Kitchener, ON.
Learn More About the C-Class Contact Us
Price
The 2018 C-Class projects strength and style, yet is priced to be accessible to more Guelph-area drivers. The MSRP begins at $44,700 – this means you can access luxury for less than the competition. The 2017 3 Series, on the other hand, has a much more expensive barrier to entry with a starting MSRP of $48,350.
Performance
Both the new Mercedes-Benz C-Class and the BMW 3 Series come standard with a turbocharged 2.0L four-cylinder engine, but it feels a lot stronger on the Mercedes-Benz model because it produces 273 lb-ft of torque compared to the 258 lb-ft offered by the BMW. Drivers who want peak performance also have the option to equip the C-Class with a biturbo 4.0L V8 engine, which produces 503 hp and 516 lb-ft of torque. In the 3 Series, the power ratings do not rise above 320 hp and 330 lb-ft of torque.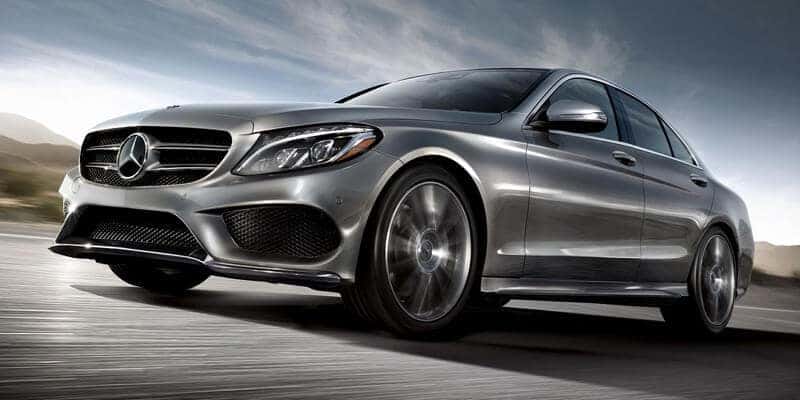 Features
The 2018 Mercedes-Benz C-Class comes standard with a sunroof, as well as 10-way power front seats with four independent lumbar-support settings so you'll always be comfortable when traversing Waterloo. It also comes with a 7-inch display screen controlled with a unique central dial that makes access less distracting and more intuitive. The 2017 BMW 3 Series costs more to start, yet it does not come with a sunroof, has less upscale seats, is equipped with a 6.5-inch touchscreen, and does little to improve upon the infotainment experience.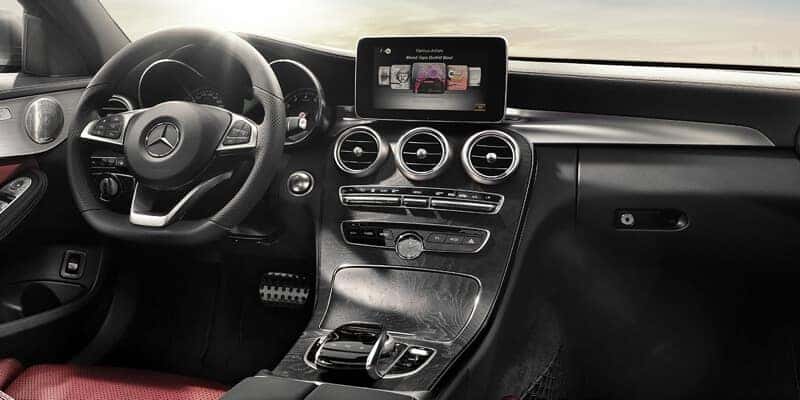 The Newest C-Class Rules the Road
This sedan is scintillating, but you may prefer an alternative Mercedes-Benz model. No matter what you choose, expect Mercedes-Benz Kitchener-Waterloo to make finding the right vehicle, financing the purchase, and fulfilling all your service needs as seamless as possible. Visit our dealership in Kitchener in person, or contact us at your convenience for more information.