Features Of The Mercedes-Benz AMG GT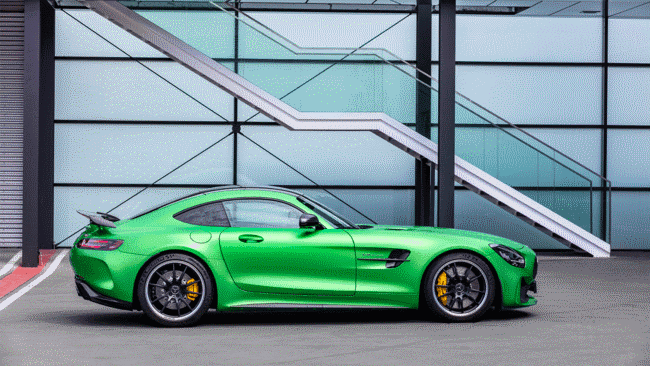 Features Of The Mercedes-Benz AMG GT
The materialization of passion, power, and prestige has never been so attainable, nor looked so good, as the new 2020 Mercedes-Benz AMG GT Series does. Wondering what entails the encapsulation of perfection? In this article by Mercedes-Benz Kitchener-Waterloo, we are going to explore the features of the Mercedes-Benz AMG GT, so please continue to read on to learn about the superior nature of this new model today.
Unparalleled Existence
The latest AMG GT and new limited-edition GT R PRO have been newly updated to offer sports car enthusiasts and fast car aficionados a vehicle model that reaches greater speeds and provides unparalleled performance unlike anything seen before in the automotive industry.
Both variants are outfitted with the AMG 4.0L V8 biturbo engine, as the GT C attains 550 horsepower and 502 lb-ft of torque, while the GT R and GT R PRO provide drivers with a colossal 577 horsepower and 516 lb-ft of torque. Accelerate in the blink of an eye as the GT shoots from 0 to 100 km/h in 3.7 seconds. You may not be able to obtain G-force on the road, but you'll achieve GT force on every drive.
Get A Grip
Take the lead, and handle whatever the road throws your way when you get behind the wheel of this confident and capable model today. Designed with the track in mind, yet crafted to the road ahead, the AMG GT offers drivers the use of DYNAMIC SELECT, providing a choice of drive modes for control on any surface. Change the way the car drives when you select Slippery, Comfort, Sport, Sport Plus and Individual, with additional Race mode on the GT C, GT R and GT R PRO variants.
Not Just A Pretty Face
This AMG model isn't just about power and performance, as Mercedes-AMG was sure to add all of the features that make this brand what it is today. Active Brake Assist, ATTENTION ASSIST®, Electronic Stability Program (ESP®), front and rear view cameras, heated, power-folding side mirrors with logo projectors, SmartKey, LED Daytime Running Lamps and taillamps, PARKTRONIC®, and eight airbags make their home in this sleek and speed-driven vehicle.
Contact Us
If the features of the Mercedes-Benz AMG GT discussed above, have you giddy at the prospect of driving one yourself, then get in touch with us here at Mercedes-Benz Kitchener-Waterloo, and we can make it happen!
If you would like to know more, please click here to find our contact information online, and send us a message with your inquiry, give us a phone call, or stop by our facility at 125 Centennial Road, in Kitchener today.