Mercedes Benz A Class Review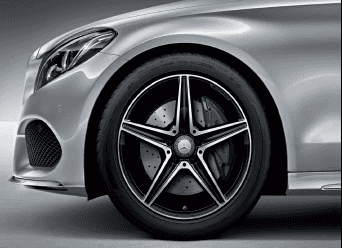 Mercedes Benz A Class Review
On the lookout for a smaller vehicle that still packs a punch? This global benchmark in the compact class will have your hairs standing on edge when you get behind the wheel of the bold and assertive Mercedes-Benz A-Class. As an entirely new offer from this high-end automotive brand, this sedan is ready to show you what its made of. This excellent piece of machinery is ushering in a new era of vehicle intelligence, developed by Mercedes, and offered at Pfaff Mercedes, the new and improved Mercedes Benz A-Class!
Smooth
Feel control underfoot, and power under the hood as the A-Class possesses a 2.0L inline-4 turbocharged engine, with 188hp and 221 lb-ft of torque. Get behind the wheel and feel in charge with the 7-speed Dual Clutch Transmission and standard enhanced active brake assist.
Classy
For falling under the compact car category, this sedan offers a surprising amount of space, embolden by the elegant interior, and made sleeker thanks to the continuous surface space of the dashboard, sweeping from the driver to passenger window. The media display floats freely above the smooth dash, offering total control at your fingertips.
With available sport and night packages, drive away looking and feeling your best. Drive with class, in the A-Class, at Pfaff Mercedes.
Intelligent
Good things come in small packages, as this sedan boasts an impressive display of technology. Revolutionize the connection with your vehicle, thanks to the Mercedes-Benz User Experience System (MBUX) you can access the multimedia system by way of a touchpad, touchscreen, steering wheel controls, and voice control! With standard Mercedes Me connect services and optional smartphone integration with Apple CarPlay and Android Auto, this car has the capacity to excite.
The technological advancements do not stop there. The Mercedes A-Class uses artificial intelligence to learn your driving habits and preferences over time, so it can enhance your overall driving experience and can better help you in hazardous situations.
Test Drive
Rekindle your driving passion, with the Mercedes Benz A-Class, on offer at Pfaff Mercedes. With an array of financing and leasing options provided by our dealership, our team members can help you choose the best fitting one so that you can drive off of the lot with your very own Mercedes-Benz!
Please feel free to continue to peruse our website at your leisure, or click here to find our contact information, fill out our contact form for further assistance, or schedule that test drive of the A-Class today!