Looking for a pre-owned Mercedes-Benz S-Class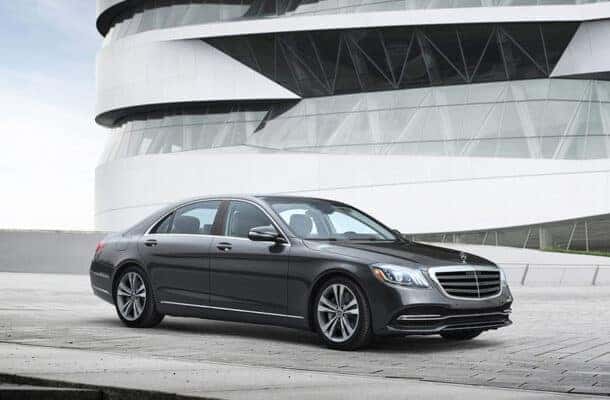 Looking for a pre-owned Mercedes-Benz S-Class 
Are you in the market for a high-end pre-owned vehicle? Have you considered a vehicle from the Mercedes-Benz lineup? At our Mercedes-Benz Kitchener-Waterloo dealership, our customers can find a very large selection of Mercedes-Benz vehicles that can suit their lifestyle and their budget. If you are looking for a pre-owned Mercedes-Benz S-Class, then you have come to the right place. In this article, we will be sharing some information about a few features of the 2019 Mercedes-Benz S-Class for your research. Read on to learn more. 
Click here to browse through our selection of pre-owned Mercedes-Benz vehicles. 
A very smooth drive
Oftentimes, you're forced to choose between a smooth ride and sporty handling. However, the 2019 Mercedes S-Class enables you to experience the best of both worlds. When taking a sharp corner, you'll immediately notice the car's solid composure. Even bumpy roads don't seem to upset the sedan's smooth ride. To enjoy even crisper handling and a plusher ride, opt for the predictive Magic Body Control suspension. With the use of tiny cameras, it's able to adjust for upcoming dips in the road.
Classic exterior style
There's no overlooking the S-Class' classic Mercedes-Benz styling. From its signature grille to its distinctive body lines, every aspect of the new 2019 Mercedes S-Class will withstand the test of time. For drivers who desire a meaner look, Mercedes offers the AMG Line appearance package. It decks out the car with a sportier set of 20-inch alloy wheels and a more aggressive front fascia. Every trim in the lineup comes standard with adaptive LED headlights.
A very comfortable interior 
The 2019 Mercedes S-Class is an extremely comfortable car. Its seats make you feel right at home. If you desire the ultimate comfort on the road, opt for the multi-contour seats. These lavish seats with active bolsters provide massaging, heating, and cooling functions. You'll also appreciate the cabin's impressive amount of passenger room. While the sedan is a favorite among business executives and families, you'll also find the four-passenger coupe and convertible models to be very spacious on the inside.
If you are looking for a pre-owned Mercedes-Benz S-Class, then you have come to the right place at our Mercedes-Benz Kitchener-Waterloo dealership. You can schedule a test drive on our website today. Additionally, at Pfaff, there's no being handed around, no wondering if you got the best deal, and no haggling price in-person or ever. Just honest customer service that actually serves you, the customer. It's what we like to call: the Idealership. Click here to learn about the Pfaff Difference. 
Click here to find our contact information, schedule a test drive, or speak with a representative.