Lease A Mercedes-Benz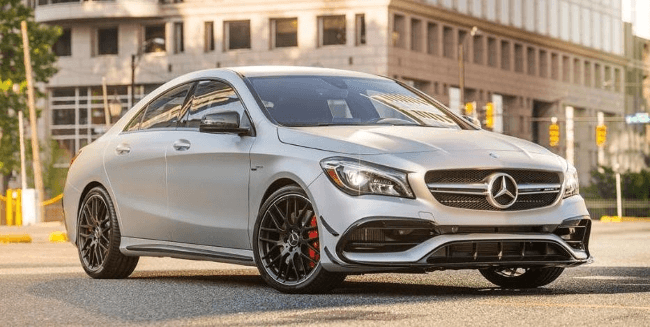 Lease A Mercedes-Benz
If you have always dreamed about driving a high-end vehicle, but you might not have the budget required to own one, then leasing could be a great option for you. To lease a Mercedes-Benz, and obtain a quality performance vehicle with a customizable leasing plan, a visit to the Mercedes-Benz Kitchener-Waterloo dealership is all that is required! Check out our information below to learn more about the leasing process and how we can help you get behind the wheel of your desired Mercedes-Benz today.
Why Lease
Leasing a Mercedes-Benz is a great way to drive a luxury performance vehicle on a smaller budget.  No need to splurge on the entire cost of the car in question, when you can lease and pay for the use of the car instead. Drive a more substantial vehicle, and obtain all of the high-end characteristics of this world-class brand without the price tag that usually goes along with it. This great option offers you the thrilling experience of driving an elite Mercedes-Benz, without having to cover the overall price of the car.
First Class Lease
Our Financial Services have designed a leasing plan that compliments the finest family of vehicles on the market today, making them more accessible than ever before. The First Class Lease offers a straightforward and easy-to-understand contract, with flexible terms to adjust for individual financial needs.
Advantages
By choosing to lease, you can save money every month, as the regular monthly payments are a lot less than purchasing one of these high-end vehicles would be. With numerous term options and variable kilometrage, it is easy for our team to customize a plan just for you. By leasing a Mercedes-Benz from our dealership, you can choose from our Standard Gap Protection, Single Pay Option, and flexible lease-end options, to create a leasing plan all your own. Take advantage of our great deals on now, and you can possess more disposable income monthly for other purchases while maintaining the ability to drive a new vehicle more often.
If you would like to lease a Mercedes-Benz, with great options and a wholly customizable plan, then a visit to us here at Mercedes-Benz Kitchener-Waterloo is all that is needed! Come on down to our facility at 125 Centennial Road in Kitchener, and test drive one of these superb vehicles from this elite brand's lineup today.
For information, please click here to find our contact information, and send us a message with your inquiry, give us a phone call, or visit us in person today!