How to prepare for a road trip in your Mercedes-Benz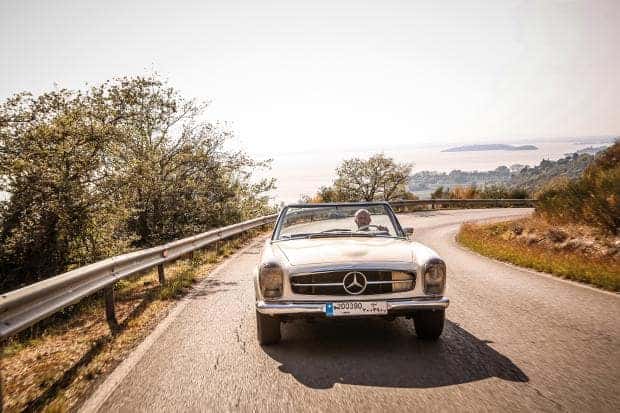 How to prepare for a road trip in your Mercedes-Benz 
There's nothing more exciting or romantic than jumping in the car and hitting the highway with your friends and loved ones. Many adventures have taken place on a road trip, and it's easy to see the appeal of heading into unknown territory. A carefree attitude may seem appealing, but it's worth doing some basic preparation for any road trip, or it could all go rather wrong. At Mercedes-Benz Kitchener-Waterloo, we have a very large selection of Mercedes-Benz vehicles that are perfect for going on long road trips. There are many things that you can do to prepare your Mercedes-Benz vehicle for a long road trip. In this blog, we share some information about a few of those things. 
Basic car maintenance is an absolute must 
Ensure that you check tire pressure, engine oil, and coolant level before hitting the road. Double-check that all your head and tail lights are in full working order and that your windshield wipers are functioning correctly too. If you have time, it'd be worth bringing your vehicle into our service department so we could check it out for you. Failing that, carry out these basic tasks yourself. Bring your Mercedes-Benz vehicle into our service department at Mercedes-Benz Kitchener-Waterloo to have your fluids topped up, tire pressure checked, and many other minors, but essential, systems checked.  
Plan a basic route for your road trip 
Always have contingency plans, in case there's roadwork or bad weather that puts you off in a certain direction. If you have a GPS system, program in the details of any proposed destinations so that you're ready to hit the road in the right direction. Things can happen out there on the roadways, like collisions or construction, that can throw you off course. It is always a good idea to have alternate routes mapped out via GPS in case you run into unforeseen circumstances. 
Pack the right travel kits in your Mercedes-Benz
It's not just a case of taking clean clothes and toiletries with you on a road trip. Think about all the things that you might need along the way. Blankets and pillows could make the trip more comfortable. Toys, games, and sports equipment could all be something you really want to use along the way, too, and a flashlight and a first aid kit could also be essential. It's worth planning this beforehand because there'll only be a certain amount of space in the car. Your vehicle only has so much room, after all. 
Let people know where you are going
It's important that people know where you are or where you plan to be at intervals along the way. Remember that you may not always be able to rely on a mobile phone signal, so agree to let somebody know that you're OK at certain points in the journey. 
As you can see, there are many things that you can do to prepare your Mercedes-Benz for a road trip. If you are looking for more information about how you can prepare your Mercedes-Benz vehicle for a long road trip, then we encourage you to continue browsing through our website. Additionally, with that, click here to learn more about the Pfaff Difference. 
Click here to find our contact information, schedule a test drive, or to speak with a representative.