High-End Auto Service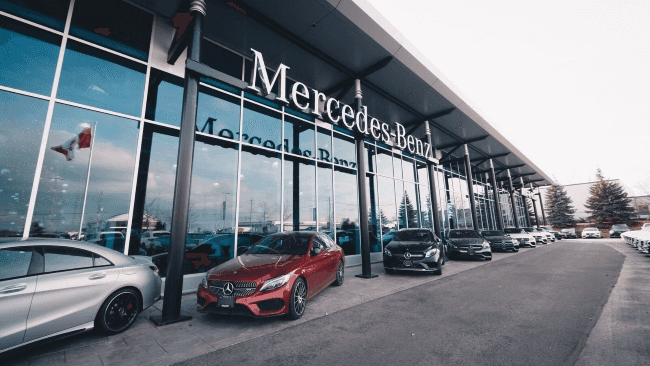 High-End Auto Service
Owning a Mercedes-Benz is full of exciting experiences and thrilling drives, yet there are some parts of ownership that no-one likes, like scheduling routine maintenance or services. However, we can make the process hassle free, providing services that are sure to keep your prized possession delivering pure performance in every drive. Therefore, owners looking to obtain high-end auto service in the Kitchener-Waterloo area can acquire top-of-the-line care at Mercedes-Benz Kitchener-Waterloo. To learn more about our technical services, stay tuned to what we have to say below.
Factory-Trained Technicians
Rest assured that when you drop off your high-end Mercedes-Benz at our service department, your vehicle will receive the professional care and attention it deserves from our factory-trained technical team. All of our technicians have undergone a rigorous training process that has developed their in-depth knowledge of every one of the brand's models. With decades of industry experience under the accumulated belts of our expert team, feel secure knowing that your vehicle is well taken care of, whether you bring it in for a routine check-up, maintenance, or repair services!
Our Services
As a dealership that specializes in auto services for all Mercedes-Benz models, we are well equipped to perform an array of maintenance and repairs on your car. We can maintain all components of your vehicle, including new tires and brake services, and complete the required routine maintenance to keep your high-end car in prime condition.
Quick And Efficient Care
For those small repair jobs, no need to wait longer than necessary to receive attentive care, as our technical team now offers Mercedes-Benz Small Repair services that will get you and your car back on the road as quickly as possible. This service is the perfect option for those whose vehicles possess minor damages that can be fixed promptly and effectively, including the elimination of smaller dents in the exterior panels, cracks in the windshield, or limited damage to the bumper. Our dealership assesses needs on a case by case basis, so when you give us a call to schedule your appointment, inform us of your requirements, and our service advisors will book you in accordingly.
Call Us Today
To schedule high-end auto service at Mercedes-Benz Kitchener-Waterloo, contact us online or by phone today! Once booked, bring your vehicle to our dealership's service department, conveniently located at 125 Centennial Road in Kitchener, for the professional care you and your Mercedes-Benz deserve!
Please feel free to continue to browse our website at your leisure, or click here to find our contact information online, and fill out our contact form for further assistance.