Find A Mercedes-Benz In Waterloo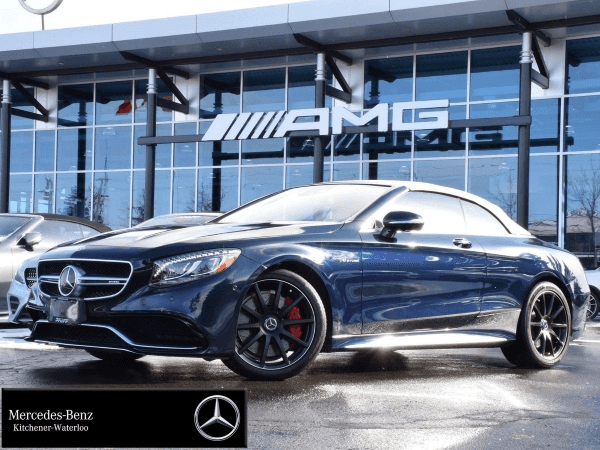 Find A Mercedes-Benz In Waterloo
Residents that are looking to find a quality Mercedes-Benz in the Waterloo area can easily obtain the latest models from this elite brand here at Mercedes-Benz Kitchener-Waterloo. Our dealership prides itself on providing the community with great cars, and amazing services to match. Learn more about our dealership below, and why you should visit us today!
Service Made For You
All of our services at our dealership are made with you in mind. From our Financing experts who can customize a leasing or financing plan just for you, to our maintenance and repair services that can perform any job to keep your Mercedes-Benz in peak condition, our team at Mercedes-Benz Kitchener-Waterloo aims to provide only the best customer-oriented services to the local area and beyond.
We have great ongoing offers and manufacturer specials throughout the year, and trade-in services to help you get the best out of an already good deal. Our extensive inventory of new and used vehicles offer something for everyone and every budget.
Factory Parts
Easily obtain factory made Mercedes-Benz parts in the Waterloo area, with a trip to our dealership. One of the easiest ways to keep your car in the best condition, while retaining its high standard of quality, is to use genuine Mercedes-Benz auto parts to facilitate maintenance and repairs. Don't gamble on aftermarket parts to do the job properly; instead, use genuine parts right when you need them, knowing the required factory parts were made with your car in mind.
As we are passionate about cars and our customer service, our auto parts are sold at a fair price, and we continuously have ongoing specials and deals throughout the year, offering competitive pricing and quality parts to the local Waterloo area.
Test Drive Today
If you have a specific Mercedes-Benz model in mind that you are looking to test drive, we can easily schedule you in for the morning, afternoon, or evening, so you can experience the thrill of driving this elite brand today. New and used cars can be test driven on short notice, so you have the control to drive what you want, when you want, before making your important decision.
Therefore, if you are looking for a high-end Mercedes-Benz in the Waterloo area, then visit us at Mercedes-Benz Kitchener-Waterloo to test drive one of our amazing models right away! We are locally situated at 125 Centennial Road, just a short drive away in Kitchener.
For information about our dealership, please click here to find our contact information online, and send us a message with your inquiry, give us a phone call, or visit us in person at your earliest convenience!