Finance A Mercedes-Benz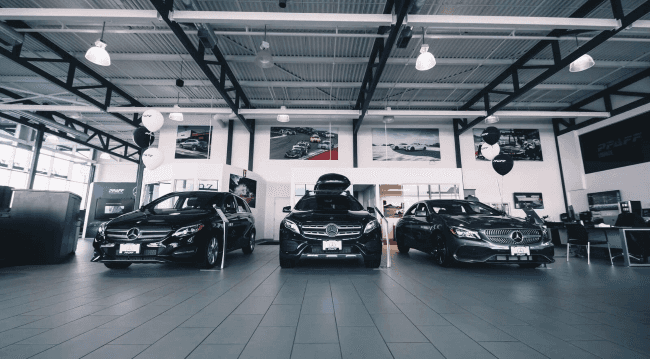 Finance A Mercedes-Benz
Driving a Mercedes-Benz, and owning one, are two very different things. Not much compares to knowing you are in full possession of a high-end vehicle that offers you so much more than a mode of transportation. The feeling of excitement, of pride, of satisfaction, can all be yours when you choose to finance a Mercedes-Benz at Mercedes-Benz Kitchener-Waterloo! To learn more about our financing services, and how they can help you acquire a stunning model from this quality automotive brand, please continue to read below.
Quality Services
We understand the superior nature of the Mercedes-Benz brand, as they strive to encapsulate innovative technology, performance power, and the latest safety features of the automotive industry, in every model. Car enthusiasts have come to expect the best from the brand, and so our services should be no different, that's why we offer fantastic financing plans to help you achieve your dream of owning your desired model as soon a possible.
Customizable Contract
Our expert financiers will work with you to create a tailor-made plan that will suit your budget requirements and financial situation. There are numerous contract options to choose from to help you purchase your new Mercedes-Benz, with terms ranging in length from 0 to 60 months, with monthly financing rates that work for you.
Best Of Both Worlds
On top of our numerous financing options and terms, we also offer customers the chance to opt for the Star Advantage contract. This affords you the benefit of leasing, with the privilege of owning, combining the best of both worlds into one package. The Star Advantage lets you pay a lower monthly rate, with one lump-sum payment at the end of the agreed upon term, in turn, you can simply refinance the vehicle with us, or pay off the remaining balance!
Finance Today
The benefits of financing and owning a Mercedes-Benz are abundantly clear when you think about all that you gain. Pride of ownership, unlimited kilometres, registration in your name, the freedom to customize your car, and much, much more.
With all of this information fresh in your mind, now is the time to visit us at Mercedes-Benz Kitchener-Waterloo and start the process to finance a Mercedes-Benz model that speaks to you!
If you would like to know more, please click here to find our contact information, and send us a message with your inquiry, give us a phone call, or stop by our facility at 125 Centennial Road, in Kitchener to test drive a vehicle today.