Features of the Mercedes-Benz AMG GT C Coupe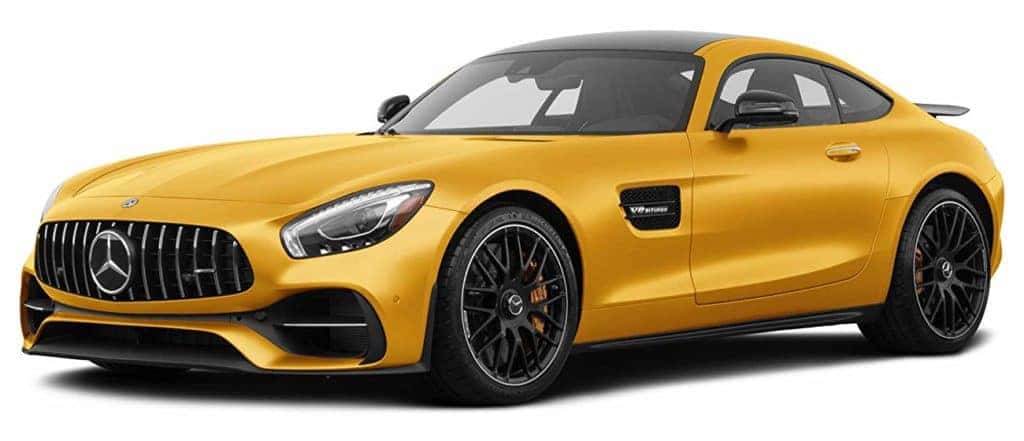 Features of the Mercedes-Benz AMG GT C Coupe
With an unsurpassed motorsports pedigree behind it, the racers at Mercedes-AMG developed the GT to be a pure sports car with an ideal sense of balance. From its proportions to its sound, every element reveals its purpose, and its passion. For those race car enthusiast and performance car junkies, the Mercedes-Benz AMG GT C Coupe is the standard. Kitchener and Waterloo residents can find an AMG GT C Coupe at our Mercedes-Benz Kitchener-Waterloo dealership! In this blog, we will be talking about some of the high-end features and qualities of the Mercedes-Benz AMG GT C Coupe!
Click here to schedule a test drive at our dealership today!
Born to perform…
A Mercedes-AMG engine only starts with the state of the art. From there, everything from fuel pressure to exhaust routing is developed to quicken, heighten and intensify its response, and yours. Developed for AMG's race cars, patented NANOSLIDE cylinder walls cut friction, raising endurance and power. A front-mid-mounted, handcrafted AMG 4.0L "dry sump" V8 unleashes a torque-rich growl. Twin turbos mounted inside the "hot V" force-feed massive boost to each Direct Injected cylinder, to thrust the 550-hp AMG GT C to 100 km/h in just 3.7 seconds.
Built for a singular passion…
The AMG GT is sculpted to conquer wind and weight, and capture stars and hearts. Its seductive proportions celebrate its rear-wheel-drive power and ideally balanced chassis. Brilliant details turn airflow into athleticism. New active LED headlamps deliver high-performance illumination. The cockpit envelops your body, heightens your senses, and connects with your instincts. A dramatic, V-shaped console features new colour display buttons. The thick steering wheel frames new reconfigurable digital instrumentation. And contoured AMG Performance seats support your every move.
A mode for every driving mood…
A few taps of the AMG dynamic select switch fine-tunes the car's character. Each mode adapts the throttle maps, gear changes and more from Comfort to Sport+. Key systems like the adaptive suspension and dynamic exhaust also offer individual controls. An Individual mode lets you create a mode all your own.
The Mercedes-Benz AMG GT C Coupe is essentially a street worthy race car. If you are in the market for a high-performance luxury car, then this Mercedes-Benz could be a good option for you! For more information about this Mercedes-Benz, or any of our other models, continue browsing through our website. Click here to find our contact information, schedule a test drive, or to speak with a representative.