Features Of The Mercedes-Benz A 250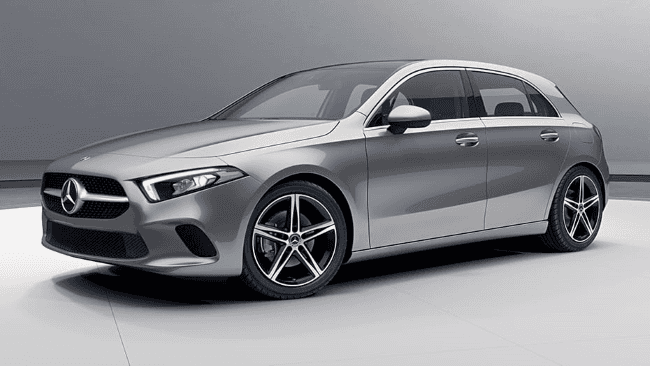 Features Of The Mercedes-Benz A 250
The entirely new 2019 A-Class Hatchback is here, with its aggressive stance and sporty design, bringing the best of the compact class to drivers everywhere. In this article by Mercedes-Benz Kitchener-Waterloo, we will be discussing the features of the Mercedes-Benz A 250 model, and what makes it stand out from the pack.
Fuel Efficient
This hatchback is more fuel savvy and eco-friendly than other models in its class, as the A 250 houses a 221-hp 2.0L inline-4 engine specially engineered by the brand to deliver more power from less fuel. Equipped with CONIC SHAPE cylinders designed to slash friction and help reduce wear and fuel consumption, as well as a particulate filter that makes this hatchback's emissions even cleaner. This model also comes complete with an ECO Start/Stop system that's programmed to automatically shut off the engine when stopped at lights to further reduce emissions and save on fuel. This system engages the engine instantly after taking the foot off the brake, with immediate acceleration response, so there is no lag for your drive.
Sporty Handling
Thanks to the A 250's racing-inspired 7G-DCT 7-speed dual-clutch automatic transmission, use the sporty response and smooth handling however you see fit. Dynamic driving is ensured as the dual clutches create quicker gear changes, as three overdrive ratios propel you down highways for longer. Take control of this well-handled beast and decide how you want to drive, with the choice of ECO, Sport, and Comfort at your fingertips, accessed through the steering wheel-mounted shift paddles.
Comforting Cabin
Practical yet luxuriously comfortable, this Mercedes-Benz appeals to the senses, with its eye-catching exterior and plush interior. The versatile and roomy cabin offers more space for driver and passengers, and the wide trunk area is a perfect fit for your cargo. Sit back and appreciate the drive as the 12-way power adjustable seating, with 4-way power lumbar support, cradle the body for calming comfort. The driver seat comes with a memory system that can recall up to three stored positions for the seating arrangement as well as the power side mirrors, so you can easily share the driving responsibilities. Digital instruments and displays, touchpads integrated into the steering wheel, and console adds the latest tech to this already kitted out hatch for further convenience and entertainment purposes.
Contact Us
Listed above are just some of the stand-out features of the Mercedes-Benz A 250, so why not stop by Mercedes-Benz Kitchener-Waterloo to experience the complete package? Visit our dealership at 125 Centennial Road in Kitchener to take this hatchback for a spin today.
Please click here to find our contact information online, and fill out our contact form for further assistance.