Features of the 2019 Mercedes-Benz GLC 300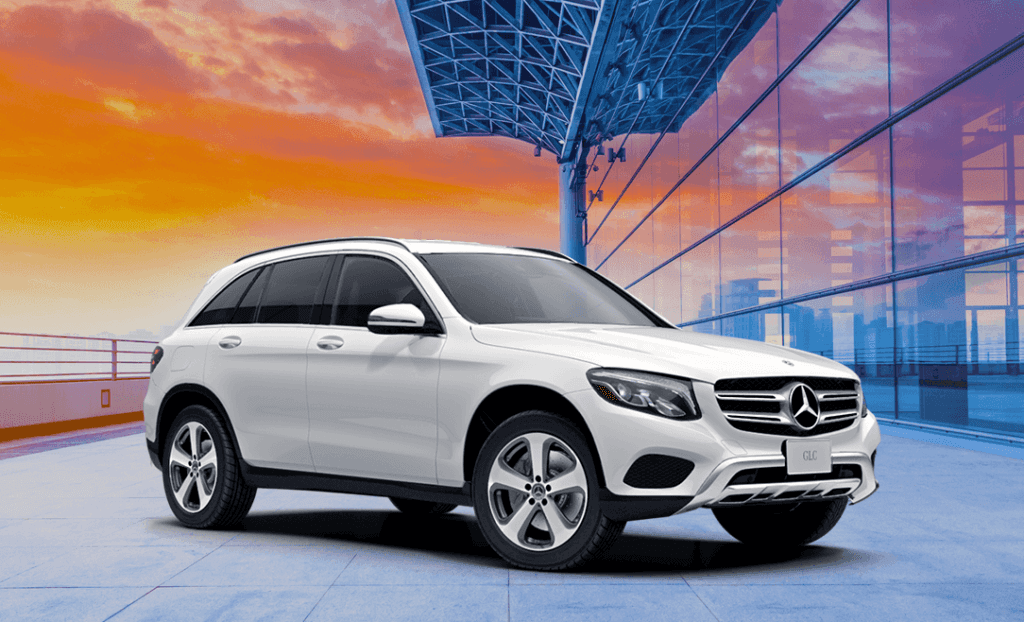 Features of the 2019 Mercedes-Benz GLC 300
The 2019 Mercedes-Benz GLC 300 is a top ranked small luxury SUV. It's able to balance comfort and performance, making for a great daily driver. Elegant design outside and in creates a real luxurious appearance. Strong fuel economy and plenty of passenger space makes it appealing for families that have to get around throughout the day. Some new features like heated front seats and off-road packages, make the Mercedes-Benz GLC 300 a strong choice for those looking to get a luxury SUV.
Performance
Adaptive cruise control utilizes the gas and brakes well, and can even bring the GLC 300 to a complete stop if needed. The nine-speed automatic transmission is a lot smoother than competitors, and handles well around windy roads. The handling doesn't feel too big, and stays consistent through turns. This luxury SUV also has enough speed to pass on highways with a 0-60 mph time of 6.7 seconds, and comes with powerful brakes that are easy to modulate.
Interior
The GLC 300 isn't as high as other SUVs, so entry/exit is a lot easier, and more ideal for families with children. There's also plenty of rear legroom, even if a taller passenger is upfront. Headroom is generous throughout the cabin. Visibility is another strength of this luxury SUV, with no large blind spots. Premium materials like vinyl upholstery, wood trim, and metal speakers and air vents add to the allure of the 2019 Mercedes-Benz GLC 300.
Technology Highlights
Inside, the COMMAND tech offers plenty of features and adjustability settings. A rearview camera comes standard and the Mercedes' accident avoidance technology is unmatched. The adaptive cruise control inside is world class by keeping the right distance from cars ahead, and doesn't panic brake when another vehicle jumps ahead. Lane keeping and steering assist also make for a semiautomated driving experience on the highway when its gridlocked.
The 2019 Mercedes-Benz GLC 300 has a 8.4 inch infotainment display with Burmester surround sound system that uses Mercedes-Benz audio interface to integrate devices creates a family entertainment experience. The easy to follow menu structure, and dial controller are simple to operate as well.
Come in today
Mercedes-Benz Kitchener-Waterloo is one-stop dealership for residents in KW looking to checkout some features of the 2019 Mercedes-Benz GLC 300. Our facility is conveniently located at 125 Centennial Road, Kitchener, ON. We look forward to welcoming you into our automotive family!
Please feel free to continue to browse our website at your leisure, or click here to find our contact information, fill out our contact form for further assistance, or schedule a test drive today!