How to Customize Your Mercedes-Benz Van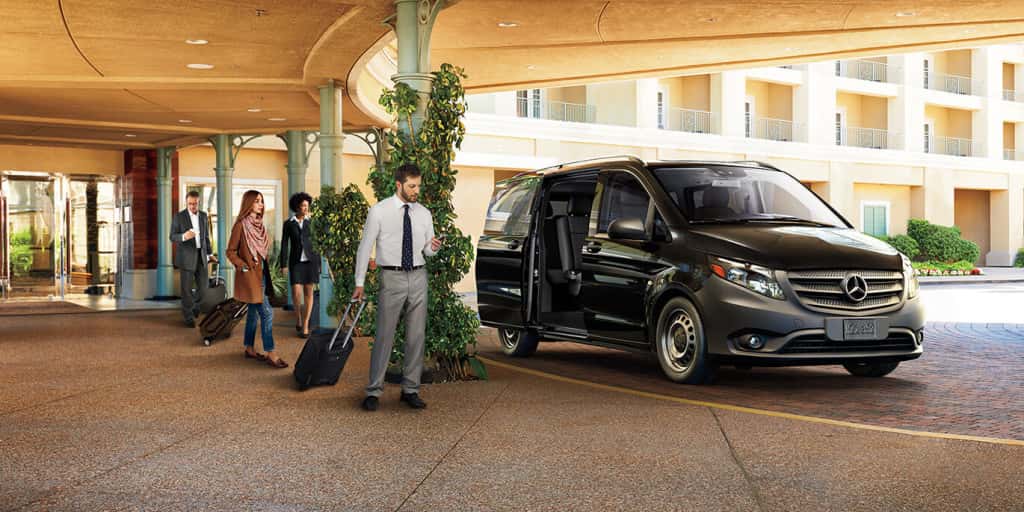 One reason a Mercedes-Benz van is the ideal vehicle for many lines of work is that you can customize these models in countless ways. No matter what you need your vehicle to do at work sites, count on finding packages and options designed specifically for your needs. You can check out a vast selection of vans at Victoria Start Motors in Kitchener right now. Learn about some of your customization options in advance.
Six Options to Start
There are six different types of Mercedes-Benz vans you can then customize according to your requirements:
Metris Cargo Van – Smaller than a full-size van but larger than a compact van
Metris Passenger Van – Seating for up to 8
Sprinter Cargo Van – Best-in-class payload, best-in-class cargo volume
Sprinter Passenger Van – Seating for up to 12
Sprinter 4X4 Cargo Van – Better traction and pulling power in any conditions
Sprinter 4×4 Passenger Van – Ironclad safety to reach any destination
Packages
Here is a brief list of some of the packages available for your Mercedes-Benz van:
Comfort Seat Package – Upgrade the front seat comfort and quality for logging long miles with ease.
Convenience Package – Get anywhere easier with features like cruise control, center console storage, and steering-wheel mounted controls.
Driving Assistance Package – Rely on a suite of advanced safety features to help you avoid accidents and hazards.
Extended Cargo Package – Carry more overall, and transport objects more securely thanks to a load securing rail system.
Passenger Comfort Package – Make loading and unloading an army of passengers quicker and easier on all.
Options
If you need to make specific and selective upgrades, a wide range of options are available. These are some of the most popular:
Roof Rails – Utilize storage space on top of the van.
Onboard Navigation – Never get lost and avoid being late.
Rearview Camera – Back in and out of tight spaces with ease.
Halogen Fog Lamps – Preserve perfect visibility in wet weather.
HVAC Upgrades – Keep everyone on board the idea temperature.
Rear Step – Make getting in and out of the rear easy.
Cross Member – Add strength to your towing capabilities.
Customize Your Mercedes-Benz Van Today in Kitchener
Check out an impressive selection of Mercedes-Benz vans at Mercedes-Benz Kitchener-Waterloo in Kitchener. If you love what you discover and are eager to customize your work van, rely on us for all the financing you need. We even have a variety of options under $50,000. Feel free to contact us with questions about all things from tire care to brake repair, or make your way from Guelph or Waterloo to our dealership for a visit.