2017 Mercedes-Benz C-Class vs. 2017 Lexus IS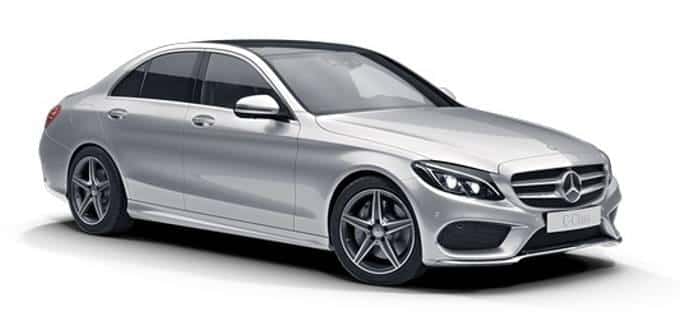 2017 Mercedes-Benz C-Class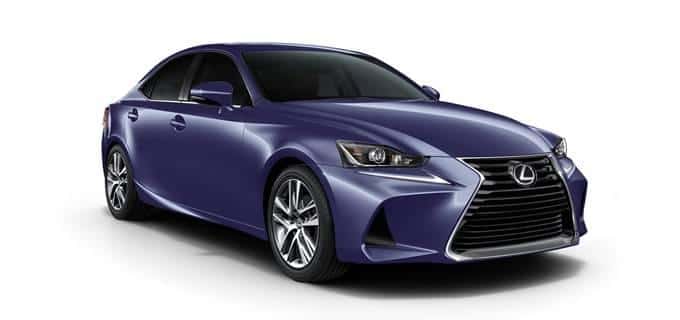 2017 Lexus IS
Performance Specs
The base engine on the 2017 Mercedes-Benz C-Class is a turbocharged 2.0L inline-four that makes 241 hp and 273 lb-ft of torque. The next in the lineup is a bi-turbo 3.0L V6 that puts out 362 hp and 384 lb-ft of torque. There's also an available AMG® 4.0L V8, which produces an impressive 469 hp and 479 lb-ft of torque on the C 63 and 503 hp and 516 lb-ft of torque on the C 63 S. The Lexus IS, on the other hand, comes with a base turbocharged 2.0L four-cylinder that only makes 241 hp and 258 lb-ft of torque. You can also upgrade to a 3.5L V6 that makes 255 hp and 236 lb-ft of torque or a specially tuned 3.5L V6 that gets 305 hp and 277 lb-ft of torque, although both fall short of the C-Class's V6 and V8 performance capabilities.
Passenger and Cargo Accommodations
The 2017 Mercedes-Benz C-Class and 2017 Lexus IS both have seating for up to five passengers. The Mercedes-Benz model offers 35.2 inches of rear leg room, while the Lexus IS only offers 32.2 inches of rear leg room. The trunk of the Mercedes-Benz C-Class measures a spacious 12.6 cubic feet, compared to the 10.8 cubic feet of space inside the trunk of the Lexus IS.
All-Wheel Drive Capabilities
4MATIC® all-wheel drive system, however, is fully integrated with other vehicle systems, such as the 4-Wheel Electronic Traction System (4ETS®), which works with the Antilock Braking System and Electronic Stability Program (ESP®) to help send more torque to wheels that have traction and braking force to wheels that don't. The all-wheel drive system on the Lexus IS provides adequate response in inclement conditions and sends power between the front and rear wheels, but it doesn't boast the same intuitive technologies as does the C-Class.
Both of these luxury sedans are available with all-wheel drive. The Mercedes-Benz C-Class's
See if the 2017 Mercedes-Benz C-Class is Right for You
If you've been looking for the right luxury car for your lifestyle and budget, we invite you to visit Mercedes-Benz Kitchener-Waterloo to check out the new Mercedes-Benz C-Class, which may prove a more favorable alternative to competitors like the Lexus IS or even the BMW 3-Series. We have a variety of these models in stock, including the affordable Mercedes-Benz C 300. Stop in for a test drive, and talk with our helpful finance team about your financing options. Our dealership is open Monday through Saturday, and you can always contact us at (519) 579-4460.