Buy A Mercedes-Benz in Kitchener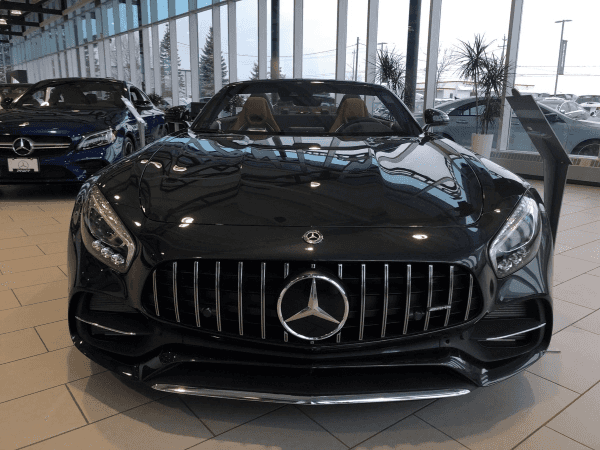 Buy A Mercedes-Benz in Kitchener
A car dealership should offer you more than a place to purchase a vehicle. A quality dealership should provide visitors with an extensive inventory of elite cars to choose from, with the comprehensive financial services, a technical maintenance facility, and the community support to match. To obtain a Mercedes-Benz in Kitchener from a dealership that offers you all of this and more, a visit to Mercedes-Benz Kitchener-Waterloo is in your best interest!
Quality Cars And Services
Our dealership should be your first stop for high-end cars and comprehensive services, as we provide the surrounding area with the highest quality customer service on the market. Our extensive lineup of the latest models from this elite brand is yours to experience with our new test drive options. With customizable financing and leasing deals, and pre-paid maintenance packages at your disposal, you can obtain everything you are looking for, and more, with just one visit to our facility.
Community Involvement
Choosing to purchase a vehicle from our dealership, means that you are taking part in supporting the local community, as we actively sponsor and support a number of amazing institutions in the area. We are proud to announce our exclusive partnership with Lisaard and Innisfree Hospice, presenting Hearts For Hospice. Our dealership is also a proud sponsor of the annual Autism Ontario Wellington Golf Tournament, which raises money towards inclusion events and initiatives in support of autism. We are also a supporter of the Cycle Waterloo, a not-for-profit organization that organizes and sanctions race events in the Waterloo Region, as well as many other quality institutions that aim to help the Kitchener and Waterloo areas in different ways.
On top of our sponsorship of these amazing institutions, we also sponsor an array of local hockey teams and arenas within our community, including the Auditorium Luxury Suites, Sportsworld Arenas, Albert McCormick Community Centre, Kitchener Ice Pirates, Waterloo Wolves Midget AAA, Kitchener Jr. Rangers Bantam and Peewee Minor AAA, and many more!
Visit Us Today
If you appreciate what we do here at Mercedes-Benz Kitchener-Waterloo, and you are in the market for a new Mercedes-Benz in the Kitchener area, then come on down to our dealership today, and test drive one of our high-quality vehicles.
For information about our inventory, services, or community outreach, please click here to find our contact information, and send us a message with your inquiry, give us a phone call, or visit us in person at 125 Centennial Road.