Benefits of owning a Mercedes-Benz vehicle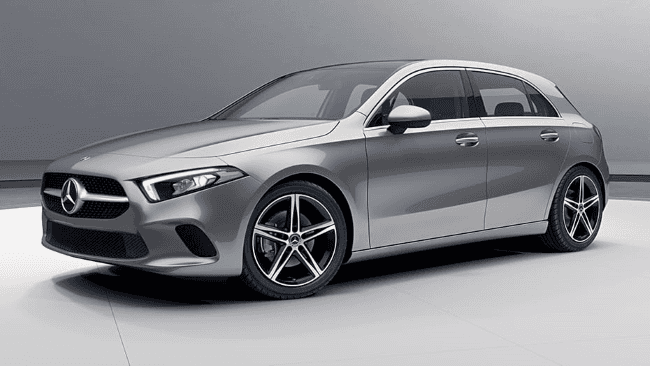 Benefits of owning a Mercedes-Benz vehicle
Mercedes-Benz is a brand renowned around the world for its sterling luxury reputation. It has become a symbol for quality, reliability, safety and luxury combined. Many Mercedes-Benz owners take great pride in driving and maintaining their precious cars, and many others dream of owning one in their lifetime as well. There are many benefits of owning a Mercedes-Benz vehicle. In this blog by Mercedes-Benz Kitchener-Waterloo, we take a look at some of these benefits. You can find our inventory on our website, or by coming into our Kitchener-Waterloo dealership today! Read on!
Click here to schedule a test drive at Mercedes-Benz Kitchener-Waterloo today!
Mercedes-Benz leads the charge with safety…
From its humble beginnings up to now, Mercedes-Benz has always been at the forefront of automotive safety innovation. Mercedes-Benz engineers pioneered different safety features still found on today's vehicles, starting with the introduction of the crumple zone by Béla Barényi in the early 1950s. Mercedes-Benz' commitment to passenger safety has culminated in an entire suite of safety systems, such as infrared cameras, lasers, and powerful radar and mechanical controlling computer programs. All their vehicles undergo extensive testing to comply with various safety standards.
Mercedes-Benz pairs artistry with innovation seamlessly…
A Mercedes-Benz isn't just a car. It's the product of unique artistry and innovative engineering, so every vehicle made by the company not only looks great, but also feels and sounds like nothing else on the road. From the moment you slide into the driver's seat, up to the time you seize control of the steering wheel, you're bound to experience the ultimate comfort and performance. This is because Mercedes-Benz treats every vehicle not as machines, but as something extraordinary that makes you feel.
Mercedes-Benz is a prestigious brand…
There's no denying it. A Mercedes-Benz is the ultimate status symbol. Heads turn when it comes into view; it's the car that everybody wants to show off, and one that gets the best position at valet parking areas. Everything about it signals that this vehicle is extraordinary, from its premium upholstery, sleek styling, and an awesome array of entertainment options, even down to their tires. So if you're a person who seeks the finer things in life, then you can never go wrong with a Mercedes-Benz.
We can go on and on about the benefits of owning a Mercedes-Benz vehicle. However, the only true way to experience a Mercedes-Benz is to get behind the wheel of one today! Click here to find our contact information, schedule a test drive or to speak with a representative today!