Benefits of driving a Mercedes-Benz GLE SUV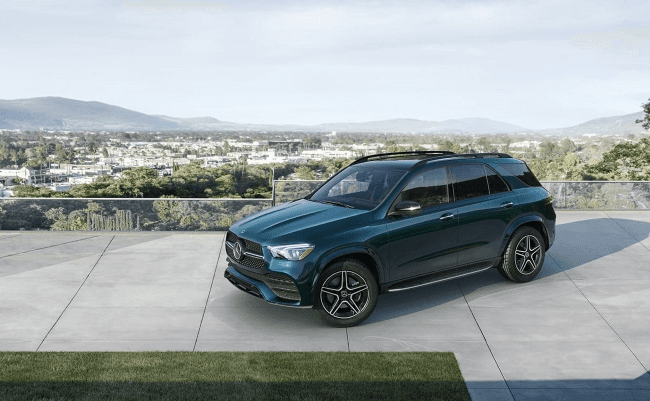 Benefits of driving a Mercedes-Benz GLE SUV
There are plenty of benefits to driving a Mercedes-Benz GLE SUV. This midsize luxury SUV is fully redesigned and part of the second GLE generation. A spacious cabin made with premium materials, along with a revolutionary infotainment system make the GLE SUV a top choice for drivers looking for a high quality and high performing SUV.
Performance
The Mercedes-Benz GLE SUV is a strong option for those looking for a reliable daily driver. Acceleration is solid with a 0-60 mph in 7.1 seconds, and easy to modulate braking. The steering is light and in economical mode it's a smooth and safe ride. The gas mileage is another strength for this SUV with 20 mpg in the city and 27 mpg on the highway.
Interior Features
High quality design and supreme usability make the Mercedes-Benz GLE SUV's cabin an industry leader.  There's also a lot of head and leg room for passengers in the second row. The driver's seat has a ton of adjustability and upright view of the road. Visibility is very strong in the GLE SUV.
There's plenty of cargo space as well. Small compartments make it easy to store drinks, phone chargers, or other minor items. The max cargo space ranks highly in the luxury midsize SUV class due to its size without any intrusions. Towing capacity also ranks high and four car seat anchors make it easy to install any sized child safety seats.
Technology Highlights
The Mercedes MBUX infotainment system is sleek, extremely functional and offers just about everything you need to alter any vehicle setting at a whim. The navigation system has an augmented reality feature that overlays the name of streets and arrows on top of a live front view video when turning. Plenty of driver aids come standards, and semi-automated driver features are available with the Driver Assistance package. Burmester surround sound audio system is optional, and provides an immersive and clear sound experience.
Come in today
Mercedes-Benz Kitchener-Waterloo is the go-to dealership for residents in KW looking to drive off in a Mercedes-Benz GLE SUV. Our facility is conveniently located at 125 Centennial Road, Kitchener, ON. We look forward to welcoming you into our automotive family!
Please feel free to continue to browse our website at your leisure, or click here to find our contact information, fill out our contact form for further assistance, or schedule a test drive today!