Benefits of a certified pre-owned Mercedes-Benz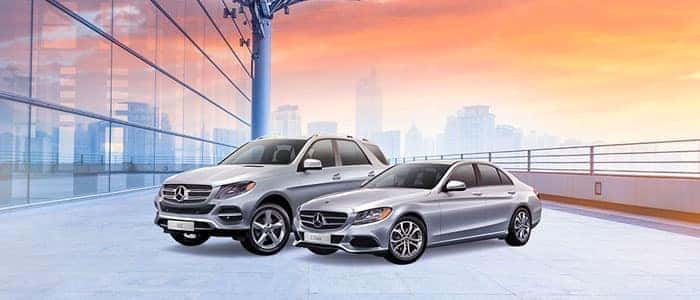 Benefits of a certified pre-owned Mercedes-Benz
Mercedes-Benz is the ultimate name in luxury car manufacturing. Their cars are known around the world for high-end features, reliability, and class. Other than comfort and luxury their performance is also well appreciated globally. These vehicles stay in good condition for a very long time that it is actually recommended by experts to buy a pre-owned version. So if you are looking to become a proud owner of this amazing brand of German automobiles then the best place to get it is our Mercedes-Benz Kitchener-Waterloo dealership. There are many benefits of owning a certified pre-owned Mercedes-Benz vehicle and in this blog, we talk about some of these benefits. 
Click here to begin browsing through our pre-owned Mercedes-Benz inventory! 
Get a Mercedes-Benz vehicle at a reduced price 
One of the biggest benefits of buying a certified pre-owned Mercedes-Benz is that you can get the same benefits at a much lower price. Although the new vehicles are not as expensive as people might tend to think but a certified pre-owned vehicle saves you money while giving you the exact same quality, which is a win-win situation.
Certified pre-owned Mercedes-Benz vehicles inspected and tested
The certification is the most important thing to notice when you are preparing to buy a pre-owned Mercedes-Benz. The certification means that the vehicle is checked inside and out completely by expert mechanics and engineers. These checks consist of detailed engine inspection and tuning. Checking and refilling all the necessary fluids of the car. All the electronics and electrical wiring are also checked thoroughly. The exterior of the car is also examined for any damages or impairment and then repaired accordingly. The vehicle is cleaned properly before being cleared for sale.
Get nationwide roadside assistance 
If you purchase a certified pre-owned car from our Mercedes-Benz dealership Kitchener-Waterloo, you will get a nation-wide service option with it. No matter where you travel in your comfortable car, the local service center will provide you with whatever you need. You also get 24/7 roadside assistance anywhere in the country when you buy a pre-owned vehicle from our dealership. This service is available during the entire duration of the warranty time and you can get assistance on any road network of Canada and the continental United States of America.
Why buy from Pfaff?
The Pfaff difference is all about selling you a car the way you want to buy it. We're no longer operating with old-school sales tactics where different customers get different deals. 
With upfront pricing, you won't have to negotiate. We won't add any additional fees to your deal. If you have a vehicle to trade, we will give you a written offer with no obligation to buy any of ours. And you can't buy the wrong car with our return and exchange policy.
Visit us today to experience the Pfaff difference.
There are many distinct benefits of owning a Mercedes-Benz vehicle. If you are looking for more information about a certified pre-owned Mercedes-Benz vehicle, we encourage you to get in touch with one of our representatives at Mercedes-Benz Kitchener-Waterloo. Click here to find our contact information, schedule a test drive, or to speak with a representative.