Test drive a 2020 Mercedes-Benz GLS450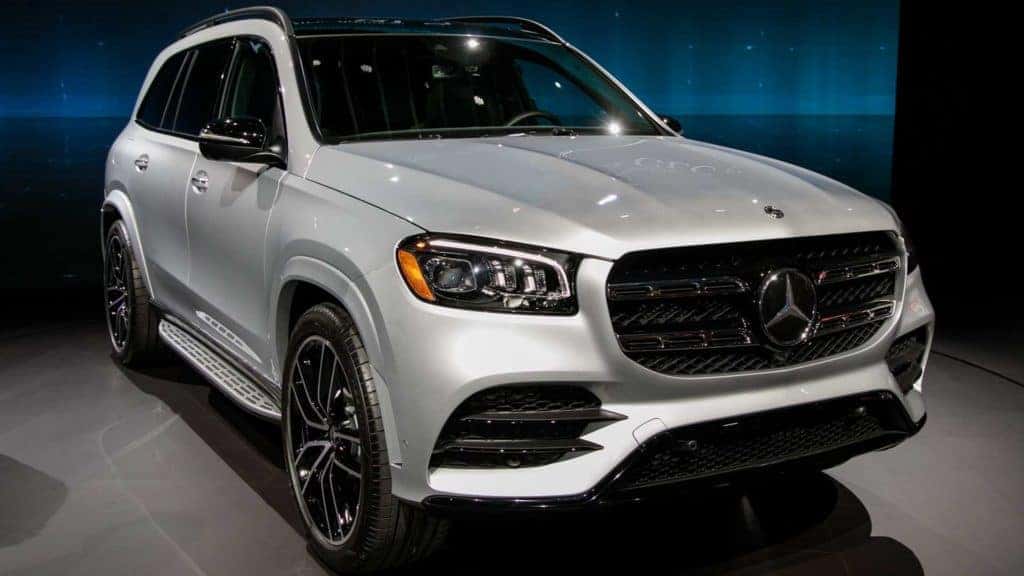 Test drive a 2020 Mercedes-Benz GLS450
More space. More comfort. More luxury. And, still, an SUV without peer. The next generation of the Mercedes-Benz GLS takes you further than ever before. If you are looking for a new SUV, then the all-new 2020 Mercedes-Benz GLS450 could be the right fit for you! At Mercedes-Benz Kitchener-Waterloo, we have a very large selection of new and certified pre-owned Mercedes-Benz vehicles. The 2020 Mercedes-Benz GLS450 is available for a test drive at your earliest convenience! In this blog, we take a look at some of the features of the all-new 2020 Mercedes-Benz GLS450!
Click here to begin browsing through our inventory of Mercedes-Benz vehicles!
Experience the SUV that all other SUVs wish they could be…
The new GLS presents a more imposing exterior, thanks to its larger dimensions. But for drivers and passengers, those inches really add up inside: The cabin has never been so comfortable, with the second row, especially, gaining even more room. All three rows of seats are fully adjustable electronically, with the Easy Entry function allowing convenient access to the third row. Five-zone automatic climate control invites passengers to tailor the temperature to their own individual preferences. And E-ACTIVE BODY CONTROL creates a stable ride in any conditions.
The fluid interior design makes a modern statement, with a large media display commanding the dashboard. For the first time, the GLS has been equipped with the new MBUX infotainment system, allowing drivers to control the vehicle through natural voice commands or simple hand gestures. For the convenience of passengers, a 7-inch MBUX Android tablet can be used to control functions in the rear of the vehicle, and is stowed discreetly in the second-row console.
Thanks in part to the new 4MATIC variable all-wheel drive, the GLS handles with more agility than ever, even as it's more capable of taking things off-road. It's the first Mercedes-Benz to introduce V8 and inline-6 engines enhanced with EQ Boost and a 48-volt electrical system. And when you're ready to go from backroads to town, a new feature allows you to prepare for a car wash with one press of a button.
Don't forget about the Pfaff Difference!…
The Pfaff difference is all about selling you a car the way you want to buy it. We're no longer operating with old-school sales tactics where different customers get different deals. With upfront pricing, you won't have to negotiate. We won't add any additional fees to your deal. If you have a vehicle to trade, we will give you a written offer with no obligation to buy any of ours. And you can't buy the wrong car with our return and exchange policy. Visit us today to experience the Pfaff difference.
If you are looking for a premium quality brand new SUV, then the 2020 Mercedes-Benz GLS450 could be the right fit for you! Click here to find our contact information, schedule a test drive, or to speak with a representative.